Barriers to quality healthcare and health insurance are significant obstacles to the public's wellbeing. Many Americans cannot afford the care they need, regardless of whether they have active health insurance coverage. Even more people cannot access the appropriate healthcare providers because they don't have local providers and healthcare facilities or reliable transportation to travel for care. And, while telehealth has greatly increased healthcare access for some—especially during the pandemic—many rural and underserved communities lack the broadband connections necessary to receive care through telehealth.
Public health agencies can work at state and territorial levels to mitigate and eliminate these barriers through partnerships with legislators, healthcare providers, cross-sector partners, and community members. These partnerships can help build and fortify public health infrastructure, healthcare delivery systems, and address social determinants of health. ASTHO is committed to expanding access to healthcare services and supports public health professionals by facilitating these critical partnerships and providing tools and resources to design and operationalize sustainable strategies.
Initiating Cross-Sector Partnerships to Advance Population Health
Read about action steps that public health agencies can use to initiate and sustain a cross-sector partnership and see examples of successful public health collaborations with Medicaid, housing, and transportation agencies.
View the Report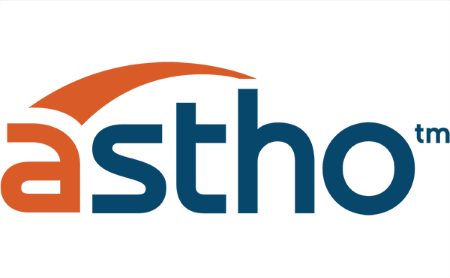 Cross-Agency Partnerships for Health Equity: Understanding Opportunities Across Medicaid and Public Health Agencies
ASTHO and the Center for Health Care Strategies led a national scan to identify health equity priorities that state agencies can advance in the next two years.
View the Resource
Using Lessons from the COVID-19 Response to Inform Telehealth Activities
This brief explores how state and territorial health agencies (S/THAs) are responding to COVID-19 through telehealth policy and operational changes, as well as how telehealth has quickly emerged as a tool to support health equity.
View the Brief
Bridging the Digital Divide in Healthcare to Improve Access to Care
This brief shares information on how federal agencies and states are expanding digital access through funding investments, unique partnerships, and other innovative interventions to improve digital equity and access to care.
View the Brief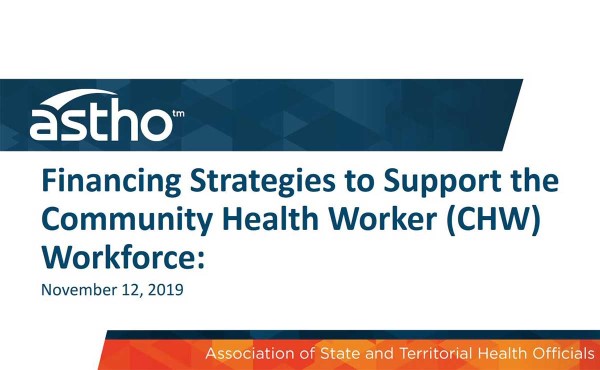 Financing Strategies to Support Community Health Workers
These presentation slides provide an overview of different financing mechanisms to support CHW workforce, such as through Medicaid state plan amendments, 1115 demonstration waivers, managed care contracts, alternative payment models, and grant and provider funding.
View the Slides
Latest Healthcare Access Resources
Collaborations
ASTHO manages online communities for state and territorial primary care office staff and telehealth program leads to share information, network, and engage in meaningful discussions between jurisdictions.
ASTHO regularly engages with key partners to advance state and territorial population health priorities. Key partners include:
Center for Connected Health Policy
Center for Health Care Strategies
CDC
Health Resources and Services Administration
National Association of Community Health Workers
National Association of County and City Health Officials
National Organization of State Offices of Rural Health