ASTHO offers a robust library of educational tools, resources, and events. These resources help leaders respond effectively to daily challenges and guide public health improvements for the future. Explore our offerings to see what best suits your learning style and needs.
Events
ASTHO hosts several marquee conferences and meetings each year. Annual flagship events include Annual Meeting and Policy Summit, TechXpo and Futures Forum, Health Equity Summit, the Insight and Inspiration series, and our summer and winter member leadership retreats. All events are supported through formal presentations, breakout sessions, panel discussions, and exhibits. In addition to the knowledge participants receive, these events are exceptional networking opportunities. Events are provided virtually, in hybrid environments, and in-person formats. Explore our upcoming events and trainings below or browse our past event recordings.
Webinars
ASTHO, in collaboration with various public health thought leaders and subject-matter experts, present an interactive virtual learning series for public health professionals. Our ASTHOConnects webinar series provides the latest and most relevant information on a broad range of emerging trends and issues affecting state and territorial public health. These free, zoom-based events are designed to provide the skills, knowledge, tools, and collaborations needed to formulate sound public health policy and ensure excellence in state-based public health practice.
Microlearnings
Microlearnings are bite-sized teaching sprints with just the right amount of information to help a learner achieve a specific goal. These bursts of content are designed for engagement and fast learning while still supporting long-term retention.

Web-based and self-paced, microlearnings are the perfect way to communicate complex information specifically—from onboarding staff, to introducing new concepts, and more.
Learning Communities
Learning communities are cohort-based communities that seek to advance an area of public health practice. These communities create unique opportunities to shed light on job-specific challenges and work towards actionable improvements. We collaborate with experts to create purposeful groupings across state health agencies, territorial health agencies, and multi-sectoral partners to drive public health innovation.
---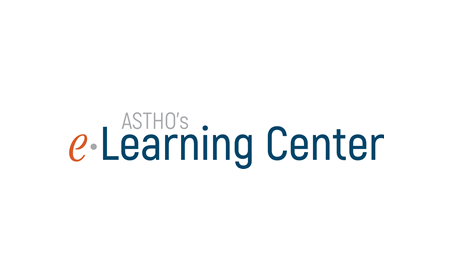 ASTHO's on-demand professional development offerings (including event and meeting recordings, microlearnings, and more) can be found on the eLearning Center.