One of the critical pieces of bolstering public health and creating sustainable change is building a thriving workforce. From recruiting early career professionals to fostering supportive work cultures, ASTHO's workforce portfolio provides resources that governmental public health leaders can use to build resilient and robust agencies.
Check out these opportunities to connect with peers and potential future public health professionals, and take advantage of our curated set of resources to strengthen your agency, workforce, and performance.
Questions
Do you want to connect or inquire about any of our work or programs?
ASTHO's Workforce Programs
PH-HERO Initiative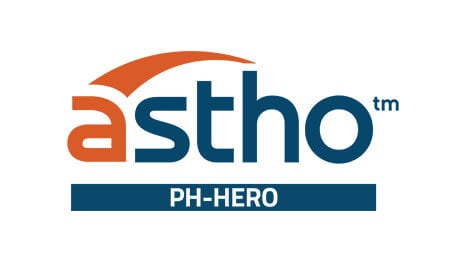 The Public Health – Hope, Equity, Resilience, and Opportunity (PH-HERO) initiative is designed to address workforce burnout, moral injury, and aid in overall retention and recruitment efforts. With a particular focus on change at the organizational level, this initiative supports a culture of wellbeing and resilience of public health agencies. PH-HERO is building upon the best available evidence for strengthening workplaces using a trauma informed approach and equity framework. 
After analyzing current research and needs and readiness assessments, PH-HERO is working with five pilot state agencies. Through a facilitated process, the pilot sites identified their workforce wellbeing priority actions and are participating in training from ASTHO and key partners featuring customized coaching, resource sharing, and peer learning.
Geared to support all public health agencies, ASTHO has developed the PH-HERO Workforce Resource Center, a curated collection of workforce wellbeing resources to take action to support the public health workforce.  Search and filter in the Resource Center to find recommendations and tools to take action to improve workforce wellbeing in agencies.  
Public Health AmeriCorps
Public Health AmeriCorps supports the recruitment, retention, training, and development of a new generation of leaders to respond to the nation's public health needs. ASTHO supports overall public health workforce capacity by building partnerships between state and territorial health agencies and Public Health AmeriCorps grantees and members. Convenings, micro-learnings, and other products support these connections.
Coming soon are specialized resources on the PublicHealthCareers.org website to build interest in public health careers among Public Health AmeriCorps members and to connect them with jobs following their year of service.
Public Health Equity Corps (PHEC)

ASTHO has partnered with Lead for America (LFA) to place fellows in state public health agencies for a paid two-year fellowship to strengthen agency efforts to build healthy and resilient communities, with a particular focus on equitable COVID-19 vaccine distribution. The PHEC program builds on LFA's fellowship model to address pressing challenges facing communities with an emphasis on engaging and rooting local talent in a life of public service.
Fellows are actively recruited from prioritized areas, most being college graduates. Fellows participate in LFA's established training and enrichment opportunities, and in additional leadership, public health, and cultural and equity programming and events hosted by ASTHO. Fellows are encouraged to continue working within the community to which they are assigned for an additional two years following the fellowship.
PublicHealthCareers.org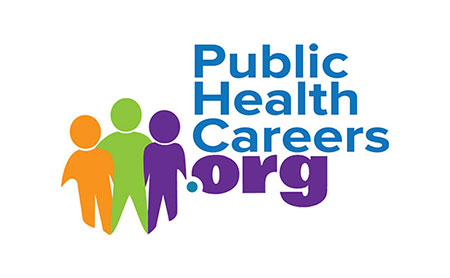 PublicHealthCareers.org provides a centralized and engaging option for both agencies promoting careers in public health agencies and individuals searching for careers in government public health. Along with exciting job opportunities, the site also features video highlights and career information to inspire a new generation of candidates. 
Professionals in governmental public health can post jobs to PublicHealthCareers.org through the ASTHO Job Board. Interested agencies should email the Workforce team to receive a code to waive posting fees or to learn more about how to provide a direct feed from their Applicant Tracking System to the site.
HR/Workforce Peer Network
The ASTHO Human Resources/Workforce Peer Network aims to foster collaboration, share best practices, and discuss common challenges and solutions with workforce professionals in state and territorial health agencies. The network is a living and historical source of tools, training, professional development, and fellowship. The online resource library for this peer network hosts information, Q&A, tools, templates, and more.
The HR/Workforce Peer Network is open to all ASTHO members. Additionally, with the CDC Public Health Infrastructure Grant Program, we welcome all Component A grantees to the HR/Workforce Peer Network.
Join the Peer Network to search the online resource library, access discussion posts, and receive announcements about timely opportunities, hot topics, and events.
Latest Workforce Resources