ASTHO and the Satcher Health Leadership Institute (SHLI) at Morehouse School of Medicine, with support from CDC-CSTLTS, invited qualified professionals to apply to Cohort Two of the Diverse Executives Leading in Public Health (DELPH) program.
Program participants will be selected from experienced public health professionals who self-identify from an under-represented group, including people of color, people with living with disabilities, women, and LGBTQ+ individuals.
This is a 10-month program with three in-person events.
Trip to CDC - Atlanta, Georgia (September 2022)
Washington Week - Washington, D.C. (February 2023)
Graduation - Washington, D.C. (May 2023)
Participation in these events is a requirement for participation in the program.
The program will continue to monitor and adhere to travel guidance from CDC regarding the COVID-19 pandemic.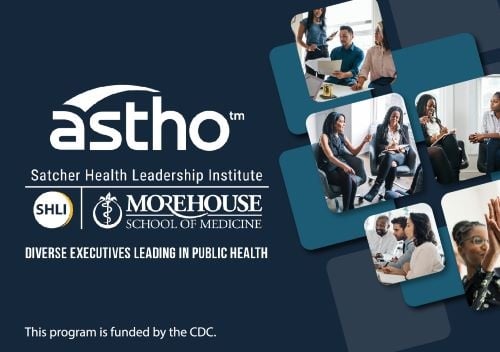 Contact Us
Are you looking for information or application support?