Four Things Public Health Leaders Can Do to Improve Crisis Communications
November 18, 2022 | Keith Coleman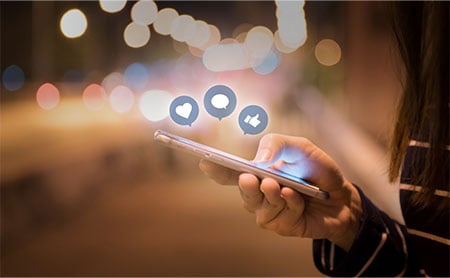 Imagine a world where crises are managed without a glitch because public health leaders communicated perfectly. Or where a community responded exactly as public health leaders asked because they received timely and effective messages and clear guidance. Impossible, you say? Well, you are correct. There's no such thing as a perfect response to a crisis. The only 'good' crisis is the one that is prevented before it happens.
A crisis can be disruptive and overwhelming. Take the coronavirus pandemic, for example. The missteps in communications created confusion, uncertainty, and mistrust in public health leaders. Public health leaders can take several steps to prepare for the next crisis or public health emergency by making strategic improvements in their crisis communications strategy.
1. Revise and Improve crisis communications plans.
One echoing question that remains unanswered is whether the Crisis and Emergency Risk Communications (CERC) principles worked during the pandemic. While the debate continues, one thing is for certain: we must find a better way to communicate during a public health crisis. There are many ways to improve communication, but the first step is assessing your current crisis communications plans. One particular need is better communicating with diverse and underrepresented communities.
According to CDC's COVID-19 Response Health Equity Strategy, persistent health disparities combined with historic housing patterns, work circumstances, and other factors have put members of some racial and ethnic minority populations at higher risk for COVID-19 infection, severe illness, and death. Unsurprisingly, a disproportionate number of COVID-19 infections and deaths occurred within these communities. To rethink crisis communications plans, leaders must find better ways to communicate effectively with more people.
Leveraging existing community partnerships and using trusted messengers to help reach groups that have been marginalized can help. By strengthening community partnerships, health departments can get messages out more quickly and effectively by using stakeholders (e.g., local health practitioners, advocates, school principals, faith leaders, or neighborhood council representatives) who have a direct or indirect impact on their community.
Additionally, public health leaders must ensure that messages are culturally and linguistically appropriate, so everyone receives clear, trustworthy, and timely health information. Communications teams must now revise their crisis communication plans so they can address any shortcomings and build on any successful strategies for the future.
2. Use data and analytics to drive communication decisions.
During a crisis, it is important to examine all aspects of the situation, including knowing what is being said online, how people are reacting to public health decisions, and what messages resonate with core audiences. In some cases, leaders rely on intuition—or simply knowing when something is right or wrong. And while intuition is a helpful tool, it isn't always right. To execute a successful response, public health leaders must use data and analytics to make informed communication decisions.
Data and analytics can be a valuable source of information in silencing online noise and navigating the political terrain. They provide a framework for targeting key stakeholder groups, building audience awareness, and driving people in the right direction. The use of data and analytics in crisis communications can yield significant success compared to the use of intuition. For example, use social media monitoring tools to understand what people are saying online about your crisis response efforts, to analyze how frequently a certain health topic is used, and to observe trends. Data also validates a course of action before committing to it. By doing so, public health leaders can be confident in their actions and the decisions they make and strengthen overall crisis communications response efforts.
3. Invest in social media as a crisis communications strategy.
Undoubtedly, social media is an integral component of any crisis communications response. With the rapid advances in social media and instant communications, it is important for state and territorial health departments to build social media teams that guide the strategic direction of digital content production across varied platforms.
Social media platforms such as Twitter, Facebook, Instagram, Snapchat, and TikTok offer public health leaders many opportunities, including:
Better engagement with constituents. Sharing interesting and clear information regularly will help reach more people. Creating posts that are designed to drive engagement will also widen department reach, raise awareness about the role of public health, and rebuild trust and respect.
Direct communication with your audience. By delivering content directly to constituents, leaders can make meaningful connections and direct people to take the desired action/s. Plus, social media can target specific audiences based on location, likes, dislikes and much more. Social media also creates the opportunity to share other health-related information by signing constituents up for newsletters and listservs. This direct communication offers an opportunity to provide better customer service and show a more humane side of government, public health, science, medicine, data, and public policy.
Learning on the fly. Public health leaders and health communicators should consider conducting audits of their current social media tools, resources, and staffing. By identifying which platforms performed well during the COVID-19 pandemic is key to effective communication. Simply ask: what benefits did we gain from using this social media platform? If there are no benefits, consider sunsetting the platform or repurposing it for other uses.
4. Engage with and focus on young adults early and often.
As leaders seek to revolutionize public health in the post-pandemic era, it is essential for them to connect with young adults (i.e., Generation Z, or anyone born from 1997 to 2012). Gen Z is key to rebuilding trust in public health mainly because this generation is driven by mission and impact. They're committed to social issues and societal changes, which benefits public health immensely. If engaged properly, young adults can be a catalyst for influencing social policies and reshaping public health in powerful ways.
The ways in which public health leaders communicate and engage the public today were unthinkable just a few years ago. By better connecting with constituents, public health leaders can regain the public's trust, reduce health disparities, and stop the spread of misinformation and disinformation.
For those that want to go deeper into crisis communication, ASTHO has developed a free resource hub with crisis communication information, trainings, videos, and tools to support public health leaders and public health communicators.