Connection, Innovation, and Transformation at Public Health TechXpo and Futures Forum
May 16, 2023 | Dan Tauriello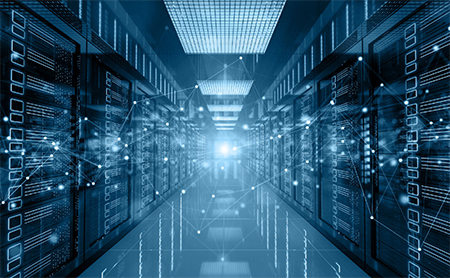 ASTHO's 2023 Public Health TechXpo and Futures Forum on May 23–25 is quickly approaching. The event will host hundreds of public health colleagues in the administrative, operations, technology, professional services, financial, and workforce sectors—along with many others across public health. Now in its third year, this is the inaugural hybrid convening of the Public Health TechXpo online and in Chicago.
The Public Health TechXpo and Futures Forum is a platform to tackle the toughest public health challenges facing the nation, both today and in the future. The conference follows four key tracks: workforce, infrastructure, data modernization, and public health hot topics. It also includes discussions on telehealth, building safer communities, and defining public health's role in mental health.
The full agenda covers topics ranging from visioning the future of public health response, promoting workforce well-being, exploring overdose data for action, financing data modernization for long-term success, and innovations for digital transformation and health equity. Public and private sector leaders will discuss leadership, implementation, and innovation successes and challenges to modernizing the public health infrastructure and workforce at every level.
In addition to speakers and colleagues from all areas of public health, the Public Health TechXpo and Futures Forum will assemble—in-person and virtually—workforce, infrastructure, data modernization and informatics leaders from around the country.
Here are just some of the benefits of joining the Public Health TechXpo and Futures Forum:
Engage in a robust virtual experience. Simultaneous with the experience in Chicago, we are offering a variety of options for virtual participation and to network with attendees, speakers, and sponsors. An open chat will be available during all live-streamed sessions. Participants will be able to view and access any informational materials and communicate with sponsors and other attendees on the event platform at any time. Registration includes access to all recorded sessions starting on June 30, 2023.
Connect with a diverse group of experts and thought leaders in the field. Participants from around the country, from some of the most forward-thinking and innovative organizations in public health, will present on panels, host discussions, and share perspectives on the future of the field.
Continue the conversation. Following the main conference, discussion will continue on June 15 at our virtual TechTalk and SolutionX sessions, which offer exclusive content and live interactive discussions featuring public-private sector innovations and transformative efforts throughout the field of public health.
This event couldn't be possible without the generous support of our sponsors, who are leaders in data analytics, national health assessments, cloud computing, consumer and clinical tools, and strategic consulting—and key partners in public health modernization.
Don't miss out on this unique opportunity—there is still time to register. Please forward any questions to techxpo@astho.org.