Improving Youth Behavioral Health Through School-Based Strategies
April 27, 2022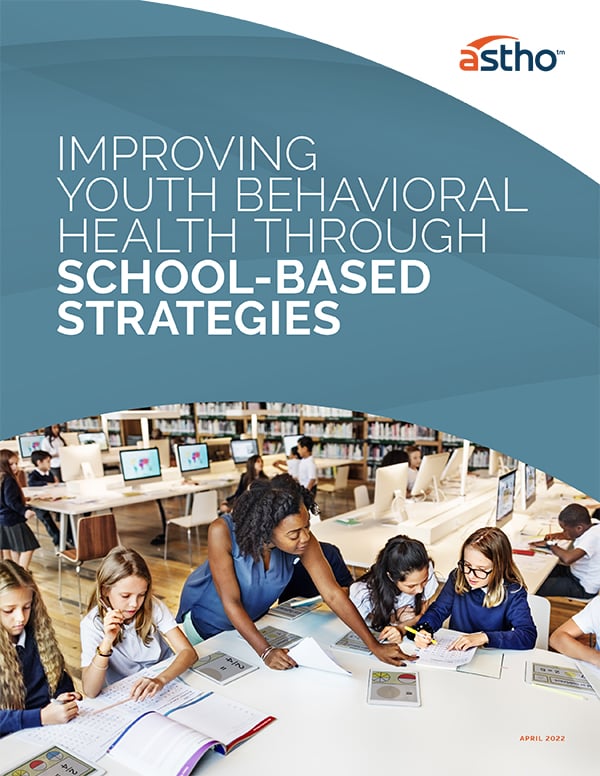 ASTHO, in partnership with CDC Healthy Schools Branch, convened a School Behavioral Health Advisory Committee to identify policy gaps and strategies for delivering behavioral health services in schools. The findings detailed in this report were discussed in two convenings held in April and May of 2021. Through qualitative analysis of discussions among advisory committee members, challenges and strategies were categorized into four overarching themes to advance school behavioral health:
Develop shared communication and vision.
Enhance state-cross sector partnerships.
Use data driven action.
Implement innovative policies to improve access to services.
A condensed version of these findings is accessible in the Improving Youth Behavioral Health Through School-Based Strategies Infographic.