The World That Should Be: Closing Remarks from ASTHO's 2023 Health Equity Summit
May 17, 2023 | Kimberlee Wyche Etheridge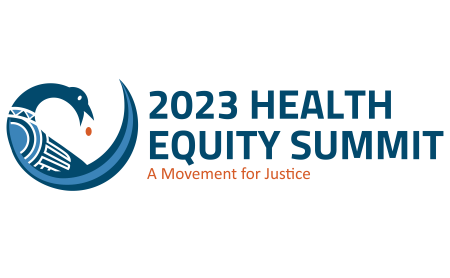 Last month, ASTHO hosted its hybrid Health Equity Summit in Atlanta and virtually. Recordings of the keynote presentation and breakout sessions are posted on the event page. Please enjoy a summation of closing remarks as delivered on April 26 by ASTHO's senior vice president of health equity and diversity initiatives, Kimberlee Wyche Etheridge, MD, MPH.
Informative. Inspiring. Insightful. Enlightening. Hopeful.
As we closed out ASTHO's 2023 Health Equity Summit in Atlanta in April, these are just some of the words that resonated with me throughout our convening.
As I said to the more than 200 in-person attendees—and more than 1,400 online registrants—take a deep breath. When we breathe, we do so alone. Each of us breathes in and out at our own rate. Now take a collective deep breath and hold the space. Breathing is physiologically necessary. How we breathe, however, is a response to our personal body's stress and is a protective factor. To have no fear is to take long, relaxed breaths and sleep, which allows you to awaken refreshed.
Breathe in the knowledge, wisdom, power and allyship that surrounds you. When you know you are not alone, there is a calming effect. Think about Maslow's pyramid, which moves from a base of physiological need to the pinnacle of self-actualization.
While holding a breath, feel your heart beating. This experience is a luxury. Should it instead be a right? Should it be that, depending on your personal doctrine, life should continue until your time is done—having fulfilled your intrinsic purpose—and telling your whole story? To have your life cut short deprives the world of your greatness, your possibility of future direction, and the conclusion of that story.
The term "story" comes up in our daily lives. We are all part of the story of people kind. I tell my students who are struggling to survive medical school not to despair. It's not a question of "if" they will complete what they started because this part of their story has already been written. And it includes them finishing school, training, and working to change healthcare outcomes.
In the case of health equity, the finale shows the world as it should be—balanced, offering justice for all.
It's virtually impossible to exist without others editing the chapters of our lives, taking us further from our story. But as public health leaders, state and territorial health officials, directors of offices of minority health and health equity, community leaders, and advocates, we have a responsibility to keep the narrative on point.
To put it simply, take this advice I give in my role as a public health physician and apply it when you feel lost on your personal and professional health equity journey. Look, listen, and then cross. Look to see who is in the room or in the community and see them as they define themselves. Listen to their stories to learn what is below the surface. Then cross the river, the tracks, or the chasm to build solutions together.