Approaching Summer, States Ramping Up Water Protections
May 25, 2022 | Ali Aslam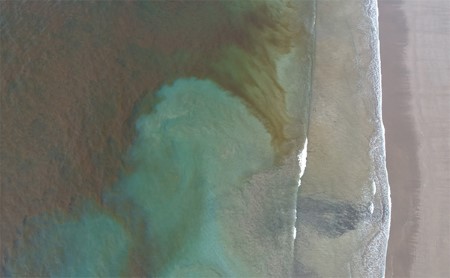 With summer approaching, we can expect to see more people swimming in public pools, lakes, and beaches, as well as enjoying other activities like boating, surfing, and fishing. As the weather warms, state and territorial health agencies (S/THAs) prepare to address a rise in public health risks associated with recreational water activities. For many states and territories, these risks include water-related injury, drowning, waterborne disease outbreaks, and exposure to harmful algae or cyanobacteria.
CDC Promotes Healthy and Safe Swimming
To raise awareness of recreational water-related illness and injury, CDC designates the last week of May as Healthy and Safe Swimming Week. This year, CDC encourages parents and families to practice healthy and safe habits when playing at splash pads and interactive fountains due to the likelihood of spreading germs in the water. In the Model Aquatic Health Code (MAHC), CDC provides guidance for protecting public swimming pools, spas, and hot tubs from being a source of disease outbreaks and injury. S/THAs make use of the MAHC when conducting inspections and training staff to minimize health risks associated with visiting pools and other aquatic venues.
In addition to practicing safe and healthy habits at pools and splash pads, CDC also urges caution when swimming at beaches and in freshwater lakes and ponds. These water bodies have the potential to contain harmful algae or cyanobacteria. It is important to look for posted signs or local advisories to determine whether the water is safe for swimming. CDC advises people and pets to stay out of the water if there are any signs of algal blooms—especially if the water smells bad, looks discolored, has foam or scum on the surface, or has dead fish or other animals washed up on the shore. The saying "when in doubt, stay out" is commonly used in public messaging, since harmful blooms cannot always be detected solely based on their appearance.
In many states and territories, harmful algae and cyanobacteria are becoming a major summertime threat due to the changing climate. During warmer months, coastal areas often see blooms of harmful algae in marine waters, commonly known as "red tide" and are more generally referred to as harmful algal blooms (HABs).
Similarly, freshwater lakes and ponds can also experience blooms of cyanobacteria, sometimes called blue-green algae. Both algal and cyanobacterial blooms are concerning because of their potential to produce toxins that can be harmful to humans, pets, and wildlife. These toxins are also known to contaminate drinking water and supplies of fish and shellfish.
States Respond to Threats of Blooms at Beaches and Lakes
This year, state legislatures and executives have been actively addressing the growing threat of harmful algal and cyanobacterial blooms. New Hampshire's state senate passed a bill that would require its department of environmental services to create a preparedness plan for cyanobacterial blooms in the state. Similarly, Virginia proposed a bill that would require its health department to work with its sister agency in environmental quality to develop a mitigation plan for HABs in the state.
Rhode Island proposed a bill for the Clean Atmosphere Act, which would seek to regulate hazardous emissions and provide funds for municipality projects, including protecting against HABs. New York proposed a bill that would allow revenue from state environmental compliance funds to be used for HAB abatement and nutrient reduction in freshwater and marine waters. Florida's Governor recently announced $14 million in funding to support red tide mitigation research and clean-up efforts.
New Jersey has a few active bills in the current legislative session. One bill proposes to establish a water infrastructure research center to address climate challenges and cyanobacterial blooms. A second proposed bill would finance climate resilience projects to address the adverse effects of drought, extreme weather, and HABs. Another bill seeks to create a grant program to support the costs associated with managing and controlling nutrient levels in lakes to prevent future HABs. The last bill proposes a grant program to fund stormwater infrastructure projects that reduce nonpoint source pollution of the state's lakes and reservoirs to help prevent algal blooms.
On the west coast, California proposed a bill to increase the state's resilience to the changing climate by controlling and eliminating invasive species and HABs.
New ASTHO Tools for States Responding to Harmful Blooms
To support S/THAs in their preparedness planning and response to cyanobacterial blooms, ASTHO developed two new tools to address needs for training and communication.
ASTHO created a clinician toolbox for physicians and healthcare providers to help them better understand cyanobacterial blooms and associated illnesses. This toolbox helps S/THA staff when training healthcare providers, and it can be adapted to meet the specific training needs of a jurisdiction. Since a cyanotoxin exposure diagnosis is often one of exclusion, the training module helps clinicians (1) recognize signs and symptoms associated with cyanobacterial bloom-associated illnesses, (2) describe how to diagnose cyanobacterial bloom-associated illnesses—including cyanotoxin exposures, (3) know where to find cyanobacterial bloom advisories, and (4) explain the importance of reporting cyanobacterial bloom-associated illnesses to the S/THAs.
ASTHO also developed a report that compiles lessons learned and examples of messaging strategies that were successful during states' cyanobacterial bloom response. This document discusses the terminology used by different jurisdictions when communicating with partners and the public about harmful algal and cyanobacterial blooms. The report also highlights states' challenges with messaging and strategies for coordinating an effective response to bloom events.
Summary
As we head into the summer months, CDC and S/THAs are ramping up their efforts to promote recreational water safety through messaging and prevention strategies that target lakes, beaches, pools, and other aquatic venues. States are also recognizing the importance of environmental health, and a few jurisdictions have proposed expanded funding to address needs related to harmful bloom events. ASTHO continues to support S/THAs with communication and response efforts by providing technical assistance and developing tools for STHA staff. Additional materials on water safety can be found on ASTHO's Food and Water Safety webpage, including a podcast episode featuring the Oregon Health Authority and their lessons learned about cyanotoxin education and outreach.