2022 Legislative Session Update: Part Two
March 30, 2022 | Parker Beene, Maggie Davis, Beth Giambrone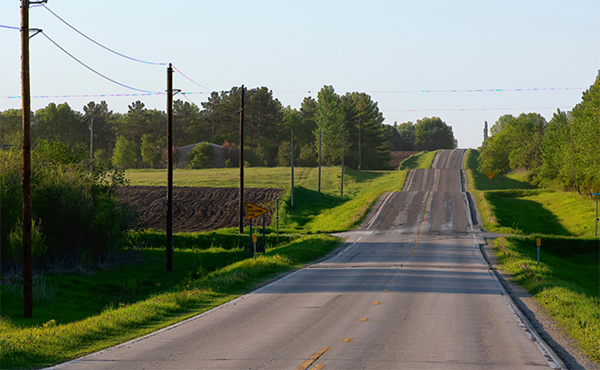 Earlier this month, ASTHO provided a brief update on five of our top 10 public health state policy issues to watch during the 2022 state and territorial legislative sessions—this update looks at the remaining five issues. By the end of March, at least 12 states will have concluded their regularly scheduled 2022 sessions, with several states passing laws on important public health issues such as implementing the 988 national crisis helpline and expanding access to broadband internet in rural communities.
Mental and Behavioral Health
From 2015-2019 an estimated 10.6 million U.S. adults reported having suicidal thoughts in the past year, with rates of youth suicidal behavior increasing during the pandemic. In its 2022 mental and behavioral health prospectus, ASTHO highlighted the urgent need to enhance suicide prevention efforts nationwide and anticipated several policy proposals states would consider to do so. One such option was enacting state laws to facilitate implementing the national 988 crisis helpline, which is scheduled to launch nationwide in July 2022.
At least 10 states introduced bills in 2022 to facilitate the implementation or promotion of the 988-crisis helpline. For example, the West Virginia legislature passed SB 181, which directs the Secretary of Health to designate call centers to provide crisis intervention services through the national 988 hotline 24/7 and authorizes them to hire employees and enact regulations as necessary to implement and operate the hotline. If signed into law by the governor, the bill would also allow providers to be reimbursed by the state for crisis stabilization services provided to uninsured or underinsured recipients.
Rural Health
On average, Americans living in rural areas travel more than 20 miles further for common inpatient health care services than Americans in urban areas. While telehealth services could help alleviate the need to travel as often, 22.3% of Americans in rural areas do not have access to fixed broadband, compared to 1.5% in urban areas. In the 2022 rural health prospectus, ASTHO anticipated efforts from states to close the digital divide by expanding broadband internet access for rural communities. Currently, at least 25 states have introduced or enacted legislation that would expand the infrastructure of rural broadband, with some states allocating recent federal funds to support rural broadband access.
Wyoming recently enacted legislation (SF 66) authorizing the use of funding from the American Rescue Plan Act to increase broadband connectivity in rural, unserved, and underserved areas of the state, conditional on matching funds from the private sector. The bill also signified the intent of the legislature to leverage additional funds from the Investment and Jobs Act for this purpose. In approving the legislation, Governor Gordon stated that access to broadband was his priority, and with his line-item veto authority removed language the governor believed may reduce the affordability of broadband.
E-Cigarettes and Flavored Tobacco Products
While public health works to reduce tobacco use in all forms, policymakers are focusing on e-cigarettes and flavored tobacco products to reduce youth smoking rates. As detailed in the 2022 e-cigarette and flavored tobacco prospectus, ASTHO anticipated that states would continue to consider laws limiting nicotine concentration levels in vapor products and bans on flavored tobacco products. For example, the New Jersey Senate is considering S 1039, which would limit nicotine concentrations in vapor products sold in the state to no more than 2% and prohibit selling e-liquids mixed with substances other than those created by the manufacturer.
Five jurisdictions (California, Massachusetts, New Jersey, New York, and Washington, D.C.) enacted a tobacco flavor ban by the end of 2021. In 2022, eight states (Colorado, Connecticut, Hawaii, Illinois, Indiana, Rhode Island, Minnesota, and Washington) have introduced flavor ban legislation to date. For example, Hawaii's House of Representatives passed HB 1570, currently under consideration by the Hawaii Senate, which would prohibit the sale of any flavored tobacco or synthetic nicotine products in the state after Jan. 1, 2023. Additionally, the bill would make it unlawful for e-cigarette companies to market or promote their products in a way intended to encourage people under 21 to purchase the product.
HIV
The federal government set a goal of ending the HIV epidemic in the United States by 2030, supporting strategies such as expanded testing, treatment, and access to prophylaxis to achieve their goal. ASTHO's 2022 HIV prospectus highlighted evidence-based strategies states have been using to reduce the spread of HIV, including increasing access to pre- and post- exposure prophylaxis (PrEP). At least eight states have introduced bills related to increasing access to PrEP. For example, the Maryland House is considering SB 355, which would expand pharmacists' scope of practice to include prescribing and dispensing PrEP.
PFAS
The EPA released a three-year plan outlining a national strategic roadmap that established a Per- and Polyfluoroalkyl substances (PFAS) council set to develop a necessary plan of action to restrict PFAS chemicals from getting into the environment. In its 2022 PFAS legislative prospectus, ASTHO anticipated that states would consider legislation to establish state water quality standards, further restrict the use of PFAS in firefighting equipment, and prohibit the use of PFAS in food packaging. So far in 2022, more than 20 states have introduced bills relating to PFAS. For example, the Washington State legislature passed HB 1694 which, if signed by the governor, streamlines the process to regulate consumer products containing PFAS chemicals, such as clothing and firefighting foam.