2022 Legislative Session Update: Part One
March 15, 2022 | Maggie Davis, Lana McKinney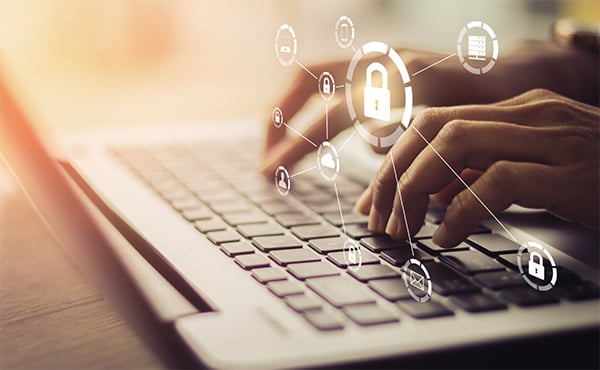 In December 2021, ASTHO announced the top 10 public health state policy issues to watch for the 2022 state and territorial legislative sessions. With at least nine states concluding their regularly scheduled 2022 session this week, our state health policy team is providing a brief update on five of our topics to watch.
Public Health Authority
During the pandemic, state and territorial health officials (S/THOs) exercised their legal authorities to limit the spread of COVID-19 by limiting the size of gatherings, issuing face mask protocols, and encouraging social distance and other measures. As part of the 2022 public health authority prospectus, ASTHO anticipated state legislation prohibiting or constraining the creation of COVID-19 vaccine verification systems. As of March 9, at least 20 states have introduced bills to prohibit the creation or use of a vaccine verification system for COVID-19. For example, Wisconsin AB 299, which passed both legislative chambers and awaits the governor's signature or veto, would prohibit the state from requiring any person to provide proof of COVID-19 vaccination to receive services, conduct business, or participate in government functions.
Immunization
For decades, states have required certain childhood vaccinations or employment related vaccinations to prevent the spread of disease, as described in our 2022 immunization prospectus. ASTHO anticipated that state legislatures would consider bills to establish or prohibit COVID-19 vaccine requirements as well as reconsider exemptions to vaccine requirements. At least 15 states introduced bills to prohibit COVID-19 vaccine requirements by the government or private employers. At least one state, Indiana (HB 1001), enacted a law to prohibit the health commissioner or their designee from issuing an order to require a COVID-19 vaccine or allow minors to receive the COVID-19 vaccine without consent of their parent or guardian during the federal public health emergency.
At least 20 states introduced bills requiring vaccine exemptions based on religious beliefs or prior COVID-19 infection to an employer and/or governmental vaccine requirement. For example, Nebraska enacted LB 906, which requires the department of health to develop a form for employees to claim an exemption to a COVID-19 vaccine requirement based on sincerely held religious beliefs. In Utah, HB 63 recently passed both legislative chambers and would require any employer COVID-19 vaccine requirement accept a letter from an employee's primary care physician that the employee was previously infected with COVID-19 in lieu of vaccination.
Data Privacy and Modernization
CDC launched the Public Health Data Modernization Initiative (DMI) in 2019, working to improve the public health data and surveillance infrastructure nationwide. In our 2022 data modernization and privacy protection prospectus, ASTHO anticipated state efforts to enhance state consumer privacy protection laws and to improve data sharing capabilities of their Immunization Information Systems (IIS) and Health Information Exchanges (HIEs). At least three states (Maryland, New Hampshire, and New York) introduced bills related to their IIS. For example, New York's assembly chamber recently passed A 7326, which clarifies privacy protections for IIS information and establishes privacy protocols for vaccine navigators. Maryland's Senate passed SB 168, which would remove exemptions for vaccine providers at nursing facilities or medical daycare programs from entering information into the IIS.
Public Health Workforce
The public health and healthcare workforces have been stretched incredibly thin over the past two years, with many states exploring ways to increase workforce capacity and reduce burnout. In our 2022 public health workforce prospectus, ASTHO anticipated states reassessing professional licensure requirements to retain and expand their workforces. At least eight states introduced legislation to recognize licenses of medical professionals from other states to enhance their healthcare workforces. For example, Virginia HB 264, which passed both legislative chambers and awaits the governor's signature or veto, would authorize the state board of health to waive licensing requirements for the medical professions licensed by the board during declared health emergencies.
Health Equity
In our 2022 health equity prospectus, ASTHO highlighted state strategies to improve health outcomes for all like improving data collection on health disparities and inequities and incorporating equity principles into the legislative process. At least ten states have introduced legislation to expand data collection and analysis of demographic information and social determinants of health, as well as its impact on health outcomes. Bills such as  Virginia HB 229, which passed both legislative chambers and awaits the governor's decision, direct the department of health to expand its demographic data collection. Massachusetts S 1379, currently in the Senate chamber, would create programs that collect data on health disparities at least every five years.
ASTHO's state health policy team continues to monitor these important public health issues and will be providing a mid-session update for our remaining five issues to watch—e-cigarettes and flavored tobacco, HIV, mental and behavioral health, PFAS, and rural health—later this month.
Special thanks to Andy Baker-White, senior director of state health policy, and Lillian Colasurdo, director of public health law and data sharing, for contributing to this legislative update.