What December Means for a Beloved Nutrition Program
October 14, 2021 | Brian Dittmeier, Carolyn McCoy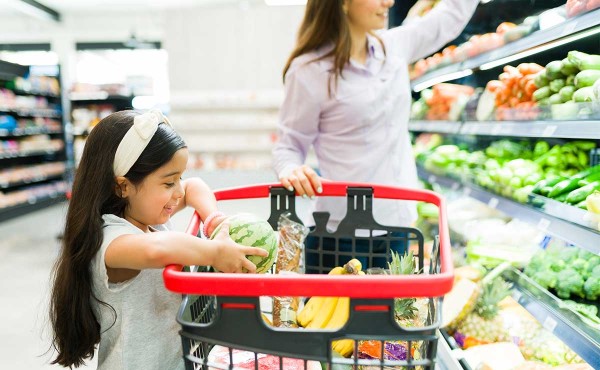 The Special Supplemental Nutrition Program for Women, Infants, and Children (WIC) is a targeted public health nutrition program designed to support nutrition and health behaviors that reach low-income families. WIC is funded through discretionary funds to the United States Department of Agriculture and administered by each state's health or public health department. The department then contracts with county health departments, local health centers, hospitals, federally qualified health centers, and private nonprofits to deliver community-based clinic services.
WIC's History of Health, Nutrition, and Equity
WIC operates in 89 geographic, territorial, tribal, and state agencies through a network of nearly 2,000 local agencies and serves 6.3 million at-risk women, infants, and children through 10,000 clinics nationwide. ASTHO is proud to collaborate with the National WIC Association in supporting this critical program through education and advocacy efforts.
Since June 2021, the WIC benefit has expanded to provide increased fruit and vegetable benefits for participating women and children. The American Rescue Plan Act passed in March included a bipartisan proposal authored by Representatives Kim Schrier (D-WA) and the late Ron Wright (R-TX) to increase WIC's fruit and vegetable benefit from $9 per month for children and $11 per month for women to $35 per month for both. Over 4.7 million women and children saw increased benefits over the summer, ensuring greater access to nutritious foods and expanding markets for fruit and vegetable producers.
The increase had an immediate impact on WIC families. With the additional benefit, families had more consistent access to fruits and vegetables at a time when food prices were rising significantly. The increased benefit also empowered families to purchase a greater variety of fruits and vegetables, including seasonal options, that would otherwise be too costly or out of reach. One Colorado WIC participant commented, "I know my kids can have vegetables and fruits every day now. I love seeing a smile on my boy's face after he eats a bowl of berries."
Just two weeks ago, Congress extended the WIC benefit bump through Dec. 31 in the continuing resolution (H.R. 5305). The benefit increase is further aligned with scientific recommendations from a 2017 review by the National Academies of Sciences, Engineering, and Medicine – resulting in $24 per month for children, $43 per month for pregnant and postpartum participants, and $47 per month for breastfeeding participants. With just three additional months of the benefit increase, this results in an additional $286 million in fruit and vegetable benefits to be redeemed at retail grocery stores and farmers markets across the country.
An Uncertain Future
Unfortunately, WIC now faces a benefits cliff at the end of the calendar year. Without action by Congress in the coming weeks, the benefit would return to just $9 per month for children and $11 per month for women. This is $2.25 per week for fruits and vegetables for children – not enough to ensure consistent access to healthy foods. The risks to families are real. One South Carolina WIC participant cautioned, "My kid flies through fruits and vegetables. He loves bell peppers, which aren't cheap at all. I just wish there was more money for it."
WIC's fruit and vegetable benefit is an effective early intervention to improve child health outcomes and mitigate chronic disease. With pediatric obesity rising during the pandemic, investing in proven and effective programs to address chronic disease is even more crucial. The introduction of WIC's fruit and vegetable benefit in 2007, along with other changes to improve access to healthy foods through WIC, resulted in a nationwide decrease in childhood obesity prevalence among WIC-enrolled toddlers. WIC participation is also associated with an increased dietary variety and increased consumption of fruits and vegetables.
WIC does not only benefit mothers, but also fathers, grandparents, and foster parents who are eligible to qualify for the program. WIC clinics are purveyors of a nutrition benefit, but also offer individualized and group counseling on healthy food habits, food preparation, and breastfeeding.
The increased demand for fruits and vegetables also results in tangible economic activity, as benefits are redeemed in retail grocery stores or farmers markets. As producers search for new markets through the disruption of COVID-19 and as retail grocery stores – especially in small or rural communities – resolve supply chain issues, the WIC benefit bump supports all levels of the food supply chain. It's a win-win-win investment.
Now is the time for our country to continue its commitment to creating a healthy environment that includes access to healthy and nutritious food options to fuel our communities into a bright future. During the next month, the National WIC Association will partner with organizations such as ASTHO to encourage Congress to include an extension of this WIC benefit increase in the final FY22 appropriations package, with the hope of extending it through September 2022.