States Work to Support Rural Hospitals Despite Pandemic Challenges
April 07, 2021 | Beth Giambrone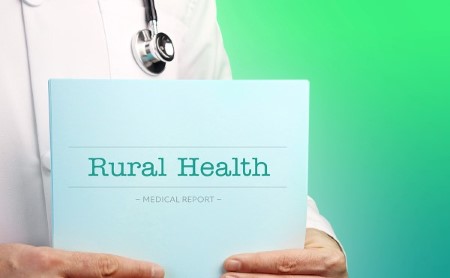 Since 2010, 180 rural hospitals have closed and an additional 25% of rural hospitals—a total of 354 facilities—are at high risk of closure. On top of that, 81% of those hospitals are considered essential to their communities—a designation made based on a hospital's trauma center status, its service to vulnerable populations, its distance from other hospitals, and the economic impact it has on a region.
When rural hospitals close, it increases the distance people must travel for essential healthcare services. A study by the U.S. Government Accountability Office found that the median distance to access general inpatient services increased by 20.5 miles between 2012 and 2018. The COVID-19 pandemic has highlighted and magnified the factors leading to rural hospital closures across the country. Many healthcare facilities suspended elective procedures to conserve critically needed personal protective equipment and reduce the risk of exposure to COVID-19 by patients and hospital staff. For many rural hospitals, however, the suspension of elective procedures with the reduced the use of non-urgent services by apprehensive patients meant a loss of revenue and the furloughed healthcare staff. Since the onset of the COVID-19 pandemic, approximately half of all rural hospitals (46%) are experiencing negative operating margins due to reduced outpatient revenue. The rate increases to 50% in states that have not expanded Medicaid. Unfortunately, these kinds of challenges are not new to rural hospitals. States are using a variety of measures to address and prevent rural hospital closures, including:
Although states have initiated a variety of legislative responses to the issue, a wide range of factors contributing to rural hospital closures such as new technology, shifting demographic patterns, workforce shortages, a lowering of inpatient rates, and COVID-19's magnification of these factors, points to the need for a multi-faceted approach to addressing rural hospital closures. In the meantime, ASTHO will continue to monitor state legislation and trends related to rural hospital closures.