States Using Settlement Fund Legislation to Enhance Response to the Opioid Crisis
January 26, 2022 | Victoria Pless; Yaryna Onufrey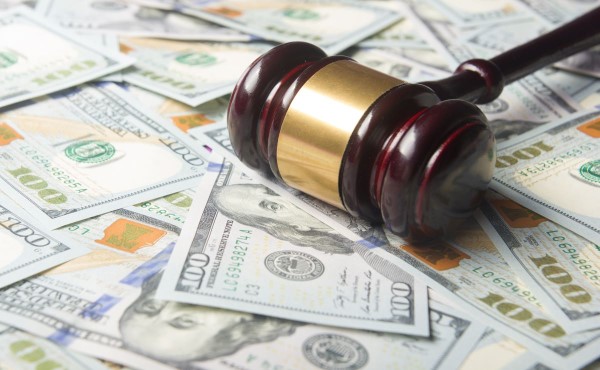 State and territorial health agencies (S/THAs) continue to be challenged by the opioid epidemic, which has been exacerbated by the COVID-19 pandemic. Provisional CDC data ending April 2021 estimates that more than 100,000 Americans died from drug overdose. While emergency orders and legislation have relaxed regulation related to services and treatment of substance use disorder (SUD), the future of these practices is unclear. In-person services shutting down and a lack of access to telemedicine during the pandemic has further contributed to this public health problem. Addressing the opioid crisis requires a robust public health response, which could be helped by resources from pending and future opioid settlement funds.
The total number of federal multi-district litigation (MDL) lawsuits—an alternative to class action used to streamline cases with similar facts before trial—has increased to more than 3,000 opioid related cases within the past year. In November 2021, a federal jury in Cleveland found that CVS Health, Walmart, and Walgreens had substantially contributed to the opioid epidemic in two Ohio counties. These companies, joined by Rite Aid, also settled with two New York counties.
Pharmaceutical companies and distributors have continued to settle with jurisdictions. In July 2021, Johnson and Johnson and distributors McKesson, Amerisource Bergen, and Cardinal Health, made a $26 billion global settlement offer contingent on at least 44 states signing on and 95% of those states' individual cities and counties joining. As of September 2021, 42 states, five territories, and Washington D.C. have signed onto the global settlement. Of the states that have chosen to not to pursue the whole settlement, New Hampshire and New Mexico are settling with the distributors, while Rhode Island has chosen to join Johnson and Johnson's deal.
In December 2021, United States Federal Court for the Southern District of New York (SDNY) threw out the previously-approved Purdue Pharma settlement on the basis that it releases the company's owners, the Sackler family, from liability in civil opioid-related cases. SDNY ruled that its United States Bankruptcy Court lacked statutory authority to prevent individuals, states, and territories that were not part of the bankruptcy agreement from filing future suits. Following the order from SDNY, the bankruptcy court issued an order asking Purdue Pharma, the Sackler family, and nine states attached to the lawsuit to determine if they can reach a new opioid litigation settlement by Jan. 14, 2022.
Currently, as cases are being settled against opioid manufactures and distributors, states have enacted laws and drafted opioid allocation plans highlighting how states will spend the settlement dollars, which include expanding access to SUD prevention and treatment programs and services, creating advisory councils to oversee fund allocation and disbursement, and establishing opioid abatement funds. Additional information on state settlement allocation plans can be found on the Opioid Settlement Tracker website.
State and territorial legislatures continue to propose new legislation to establish practices by which funds will be distributed from ongoing opioid litigation, with nine states enacting legislation in 2021. Further, as of January 2022, nine states have introduced legislation related to opioid settlement fund creation and distribution.
In early 2021, Delaware passed their 2021 appropriations bill (HB 250), allocating $700,000 of Delaware's Opioid Impact Fund to efforts supporting substance use and SUD treatment. Established in June 2019, the fund charges drug manufacturers one penny for every morphine milligram equivalent of any brand-name opioid and one quarter of a cent for every generic opioid sold in Delaware. The funds are being targeted to funding stabilization centers following hospitalization for an overdose, assisting those in recovery with transportation costs and traditional housing, and for purchasing naloxone kits.
Nevada SB 390 created the Fund for a Resilient Nevada, which will hold the proceeds of the state's litigation and will distribute the funds as grants to address the impact of opioid use disorder. The funds will not supplant other funding and will include an analysis on the impact of opioid use disorder throughout Nevada with a focus on health equity and identifying disparities and expanding access to programs and services for those in recovery and Adverse Childhood Experiences (ACEs) prevention.
Texas enacted SB 1827 creating the opioid abatement account, opioid abatement trust fund, and a statewide opioid settlement agreement. The law also establishes a council to oversee the management of the opioid abatement trust fund and how funds are to be utilized. Composed of 14 members to include those from academia, current and retired medical professionals, a member of the law enforcement community, and a nonvoting member to preside over the group, the council will distribute funds in service of funding evidence-based education and prevention efforts to reduce overdose morbidity and mortality. Further, programs and efforts will be focused particularly for those with geographical or transportation related challenges, those involved with the criminal justice system, and for those who need basic civil legal services, specifically for indigent persons directly impacted by opioid use disorders.
Kansas passed legislation (HB 2079) creating the Kansas fights addiction fund, administered by the attorney general and supported by a review board, consisting of a member from each state congressional district. Members of the review board will have expertise in prevention, reduction, treatment, or mitigation related to addiction and substance abuse and will review and decide on all grant applications. Additionally, $200,000 shall be distributed to the state prescription drug monitoring each year, permitting there are sufficient funds to do so.
S/THAs are positioned to support evidence-based treatment and prevention efforts related to SUD and other subsequent afflictions through informing the legislative process and leveraging opioid settlement funds. Although COVID-19 has impacted the plans of jurisdictions to pursue the originally-proposed MDL timeline, the process continues as jurisdictions determine if they will be part of the critical mass to move the agreement forward. ASTHO will continue to monitor and report on legislation pertaining to this important topic.