States Address Pandemic-Linked Learning Loss Among Students With Disabilities
August 18, 2021 | Maggie Davis, Adrianna Evans, Ioana Ungureanu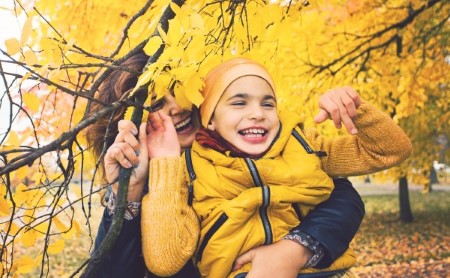 One of the major disruptions to daily life caused by the COVID-19 pandemic was the rapid shift from in-person K-12 education to virtual learning. While necessary for social distancing and slowing the spread of disease, there is a concern that time away from traditional classroom environments has slowed student's anticipated learning trajectory and milestones, resulting in what is referred to as learning loss. If left unmitigated, learning loss may result in lower educational achievement and poorer health outcomes in the future for current students, particularly students with disabilities.
Education is social determinant of health, with greater education attainment strongly associated with lower morbidity, higher life expectancy, and general healthier behaviors as an adult. Learning loss and chronic absenteeism are linked to lower educational attainment, with a recent Urban Institute report projecting declines in associate's and bachelor's degree attainment due to pandemic-related learning loss. Early data from school districts across the nation indicate learning losses disproportionately affecting students of color, students with disabilities, and English language learners. A November 2020 Government Accountability Office report shares details on populations that faced challenges and barriers to distance learning in 2020, including students with disabilities.
In July, CDC issued new recommendations for students to return to in-person education for fall 2021, stating that "students benefit from in-person learning, and safely returning to in-person instruction in fall 2021 is a priority." Beyond preparing for students' physical safety, jurisdictions are also considering ways to identify, measure, and address lost learning during the pandemic. ASTHO identified legislative proposals across 16 states to assess the scope of lost learning and provide resources to support students who struggled in a virtual learning environment.
Federal law protects the right to a public education for students with disabilities. Under the Individuals with Disabilities Education Act, students with disabilities are to be provided an Individualized Education Plan (IEP) to ensure their access to appropriate education. A student's IEP may include accommodations to support their learning needs, such as a quiet distraction-free environment to complete a test, extended time to complete work, or specific seating to better accommodate audio or visual needs. Adapting student IEPs to a virtual environment was challenging, requiring students, families, and educators to reassess learning accommodations. Some students, particularly those with social anxiety or other mental health conditions, thrived in this new setting, prompting some districts to consider permanent virtual learning options. Other students, including many with disabilities, struggled to adjust to the uncertainty, alterations in routine, and loss of school services caused by the pandemic—which ultimately led to negative impacts on their physical and mental health. To help alleviate these difficulties, many states are preparing to address lost learning in the 2021-2022 school year.
Legislative Proposals to Address Learning Loss
The effects of students rapidly shifting to distance education during the COVID-19 pandemic will take years to fully research and understand. Assessing the scope and scale of learning loss among local school districts has been a focus of some state legislation, with state legislatures considering required reports and recovery plans for their school districts. For example, Virginia enacted HB 5095 in 2020, requiring the Department of Health and Department of Education to develop criteria for assessing the impact of long-term distance learning during the COVID-19 pandemic and begin collecting data for those criteria. During the 2021 session, Connecticut considered a bill (HB 6556) that would have required the Connecticut Department of Education to collect and evaluate student performance data from 2020-2022 for "the purpose of identifying and measuring the existence and severity of learning loss and student disengagement in public schools as a result of the COVID-19 pandemic."
In considering learning loss, several bills also address the trauma of the pandemic and the interconnected nature of learning loss and mental health. For example, Maryland enacted HB 1372, which specifically identified trauma and behavioral health issues exacerbated by the COVID-19 pandemic as a concern necessitating dedicated resources to support students and their families. Minnesota considered a bill (HF 4) that acknowledged that schools are more than just places of learning, but also places where students feel safe and receive health services. The Minnesota proposal included $2 million in grant funding to support full-service community schools, which provide comprehensive services including health and academic supports, and $5 million for after-school community learning programs designed to mitigate learning loss during the 2020-2021 school year.
Other states are considering legislation to conduct focused assessments on learning loss among vulnerable and underserved communities. For example, Maryland passed HB 1372, which calls for measurement of learning loss among English language learners and recommendations for mitigating learning loss. New Jersey is considering a bill (A 5762) that would require the Commissioner of Education to prepare a report on learning loss of students with developmental disabilities during the COVID-19 pandemic.
State legislatures are also allocating additional resources for schools to implement programs designed to mitigate learning loss experienced during the pandemic, with at least six states (AR, CO, TN, NV, NC, and VT) passing laws in 2021 directing additional resources to mitigate learning loss. For example, Arkansas passed SB 564, which created a statewide tutoring corps for students in kindergarten through sixth grade. Colorado enacted SB 21-013, which instructs the Department of Education to use funds from the American Rescue Plan Act of 2021 to identify and support "products, strategies, and services…that are specifically designed to address learning loss experienced by students of color, low-income students, and students with disabilities."
Strategies to Address Learning Loss Among Students With Disabilities
School districts can also implement non-legislative strategies to support students with disabilities. Several disability organizations proposed strategies to address learning loss. For example, the National Center on Learning Disabilities published a report on promising practices and policy recommendations that addresses the following:
Allocating resources for tutoring, infrastructure, instructional support personnel, and school district-level formative assessments to help with teacher planning.
Reimagining learning, including creating standards, allocating specific resources for accelerated curricula, and providing professional development support on how to use formative assessments to identify needs.
Creating guardrails to protect struggling students, including developing monitoring systems, creating paths for students graduating or aging out, and providing the least restrictive environment so that all students have access to accelerated learning.
Additionally, The Arc, a community organization committed to protecting the rights of people with intellectual and developmental disabilities, held a webinar titled "Ensuring Free and Appropriate Education During COVID-19." This webinar encourages IEP data collection to assess and address individual learning loss needs.
Conclusion
Although there were a variety of approaches to education during the COVID-19 pandemic, protecting the health and safety of students during the pandemic was a priority for all health agencies. Schools used different strategies to prevent learning loss and support students, but one solution will not work for all students—particularly for students with disabilities. To prevent learning loss in future pandemics, it is critical that health agencies and schools develop preparedness plans, including plans for long-term closures with evidence-based strategies for distance learning.
To learn more about health and schools, see the following ASTHO resources: