State Policies to Improve Youth Mental Health and Reduce Suicides
August 16, 2022 | Heather Sebero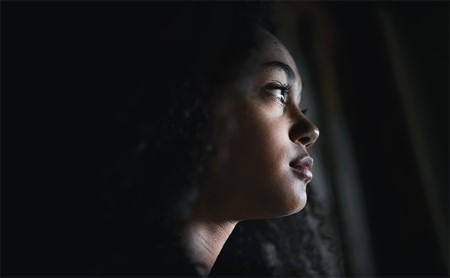 The COVID-19 pandemic negatively impacted youth mental health particularly as a result of school closures, social isolation, family economic hardship, fear of family loss or illness, and reduced access to healthcare. More than one in three high school students (37.1%) experienced poor mental health during the pandemic, 44.2% of students experienced persistent feelings of sadness or hopelessness, 19.9% seriously considered suicide, and 9% attempted suicide. These feelings were found to be more common among lesbian, gay, or bisexual students. More than three out of four (75.7%) of gay, lesbian, or bisexual students experienced persistent feelings of sadness or hopelessness, 46.8% seriously considered suicide, and 26.3% attempted suicide.
As such, the pandemic could have long-term consequences for youth mental health. States have many strategies to choose from to improve youth mental health and reduce suicide. Providing youth with access to needed mental health care and connections to trusted adults have been shown to improve mental health and reduce suicide risk.
Strengthen Access to and Delivery of Mental Health Care
History of depression and other mental illnesses and substance misuse increases the risk of suicide. One in six youth aged six to 17 has a mental health disorder and more than 6% of youth aged 12 to 17 have a substance use disorder. Unfortunately, mental illness and substance use disorder are often treated differently than other health conditions by health insurance plans. Many people with mental illness and substance use disorders struggle to find healthcare providers in their network or get treatment approved by their health plan. Policies that establish comprehensive mental health and substance use disorder treatment in health insurance coverage can improve mental health and decrease substance misuse.
The Paul Wellstone and Pete Domenici Mental Health Parity and Addiction Equity Act of 2008 (MHPAEA) requires insurers to treat illnesses of the brain, such as depression or substance use disorders, the same way they treat illnesses of the body, such as diabetes or cancer. Health plans are required to cover mental health and substance use disorders in a way that is no more restrictive than coverage for physical or other medical conditions. All states must meet the minimum standards established by MHPAEA. However, state laws and regulations can be even more rigorous or have a broader scope than the MHPAEA protections.
States have a critical role in ensuring that MHPAEA is properly enforced. During the 2021 and 2022 legislative sessions, at least 14 states (Maryland, Wyoming, Oklahoma, Montana, Oregon, Ohio, Kentucky, Missouri, Colorado, Florida, Georgia, Illinois, Nevada, and Washington) passed parity laws.
Ohio (SB 284) and Missouri (HB 604) enacted legislation requiring the state's insurance directors to issue regulations and enforce the MHPAEA. Illinois enacted SB 0471, which expands and clarifies requirements for insurers to provide timely access to treatment. Furthermore, some of the bills expand telehealth options while others focus on oversight and reporting requirements. Maryland enacted SB 3, which amends the state's telehealth law by promoting coverage for mental health and substance use disorder services. In Nevada, AB 181 requires providers and insurers to report suicide attempts to the Chief Medical Officer for parity compliance.
States Consider Legislation to Support the Mental Health of LGBTQ+ Youth
Youth not only struggle to find the care that they need but they may also be exposed to practices that are harmful to their mental health. These practices continue to stigmatize mental illness. The controversial practice known as conversion therapy, sexual orientation change efforts, or reparative therapy, is a practice focused on changing an individual's sexual orientation or gender identity. Research has shown that this practice is harmful, particularly for LGBTQ+ youth. Conversion therapy can result in negative health outcomes including depression, anxiety, substance abuse, and suicidality. LGBTQ+ youth who underwent conversion therapy were more than twice as likely to report having attempted suicide and having multiple suicide attempts compared to those who did not. Taking steps to ban conversion therapy practices will protect LGBTQ+ youth and reduce suicide risk.
In 2012, California became the first state to protect LGBTQ+ youth from conversion therapy, and in 2013 and 2014 New Jersey and Washington, D.C. passed similar legislation. Currently, at least 20 states and Washington, D.C. have laws banning conversion therapy for minors. Additionally, five states and Puerto Rico have laws that partially ban conversion therapy. During the 2021 and 2022 state and territorial legislative sessions, at least sixteen states considered legislation that would ban conversion therapy, however, as of August 2022, none of these bills has passed.
There are many additional actions states can take to improve the mental health of LGBTQ+ youth. Some states are revising their professional standards to increase support for LGBTQ+ mental health. In 2021, North Dakota implemented new ethics standards that prohibits licensed social workers from subjecting LGBTQ+ youth to conversion therapy. The standards align with the American Psychiatric Association's (APA) Guidelines for Psychological Practice with Sexual Minority Persons and the APA's Position Statement on Conversion Therapy and LGBTQ Patients. The guidelines and position statement direct practitioners to avoid using conversion therapy because the practice is ineffective and causes substantial harm. They also call on practitioners to use therapies that affirm individuals' sexual orientations and gender identities.
Some states are also limiting funding to practices that are harmful to LGBTQ+ mental health. In 2021, the governors of Michigan (ED 2021-3), Minnesota (EO 21-25), and Wisconsin (EO 122) signed executive orders prohibiting the use of state and federal funds for conversion therapy. The Minnesota executive order also requests that certain health insurance plans do not cover conversion therapy. Similarly, New York, prohibits insurance coverage for conversion therapy. While some states are limiting funding to harmful practices, others are taking action to bolster mental health resources for LGBTQ+ youth.
During the 2021 and 2022 legislative sessions, Illinois (SB 4028) and Vermont (HB 210) enacted bills that will increase access to LGBTQ+ supportive care. The Illinois legislation expands the state's Children's Mental Health Partnership to include a council comprised of youth and community representatives. The council is tasked with providing recommendations regarding the barriers youth are experiencing accessing mental health care. The Vermont legislation creates the Health Equity Advisory Commission. The commission is responsible for providing recommendations to the Office of Health Equity on the needs, priorities, and policies relating to the health of LGBTQ+ people.
Youth mental health was already a public health concern pre-pandemic and COVID-19 has only exacerbated these experiences. Youth have experienced increased feelings of sadness and hopelessness throughout the pandemic. More youth are also considering suicide and attempting suicide. These feelings were found to be more common among lesbian, gay, or bisexual youth. LGBTQ+ youth are also at an increased risk for suicide. States can improve youth mental illness and reduce suicide by improving access to mental health treatment and prohibiting practices that can cause harm. ASTHO will continue to monitor and report on this important issue.