Regulating and Remediating PFAS in States
March 31, 2021 | Beth Giambrone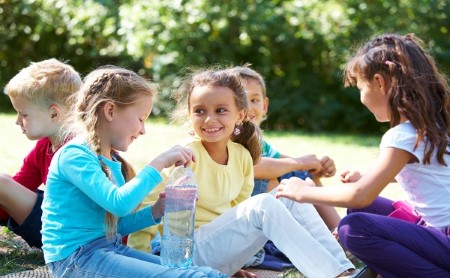 A once obscure public health issue that's gotten more attention in recent years, polyfluoroalkyl substances (PFAS) are a group of synthetic chemicals used in products such as nonstick cookware, water-repellent clothing, stain resistant fabrics, cosmetics, and firefighting products. During production and use, PFAS can migrate into soil, water, air, where they persist. Because they remain in the environment, PFAS can accumulate in humans and animals and can be found at low levels in many food products. Exposure to PFAS can lead to harmful health effects, including an increased risk of kidney and testicular cancer and a decreased vaccine response in children.
The issue started to gain traction among the public when DuPont was forced to pay out hundreds of millions of dollars in settlements because of a PFAS-related leak in West Virginia. Because of the complex nature of production and use of PFAS, state legislation has taken a variety of approaches to address contamination and exposure. These approaches include:
Requiring jurisdictions to assess or monitor the presence of PFAS and health effects.
Setting or tightening drinking water and groundwater quality standards.
Restricting the use, sale, or distribution of products containing PFAS.
Establishing and funding PFAS remediation and response activities.
Below is a sample of some of the areas where states are working to tackle PFAS contamination. More information can be found in ASTHO's 2021 legislative prospectus on PFAS.
Firefighting Foam Restrictions
State legislation to restrict the use of firefighting foam containing PFAS during firefighting trainings have increased most recently. For example, a recently enacted Arkansas law prohibits the use of firefighting foam containing PFAS for training purposes and only allows the testing of PFAS-containing firefighting foam if the facility uses appropriate containment, treatment, and disposal measures. A bill in West Virginia would allow the use of firefighting foam containing PFAS only if the training or testing facility has containment, storage, treatment, and disposal measures in place. In Vermont, a bill would restrict the use, manufacture, sale, and distribution of firefighting foam containing PFAS for training purposes, as well as requiring manufacturers of firefighting equipment to notify consumers if the equipment contains PFAS at the time of sale.
Assessment and Monitoring
Several states have also introduced or enacted legislation to monitor and assess PFAS in the environment. A new Virginia law directs the Virginia Commissioner of Health to convene a work group to study the occurrence of PFAS in public drinking water. The work group's findings and recommendations for specific maximum contaminant levels are to be presented to the governor and legislature by Dec. 1, 2021.
Florida is considering legislation requiring the Florida Department of Environmental Protection to adopt cleanup target levels for PFAS in both soil and groundwater. Any rule adopted by the department would not take effect until ratified by the Florida legislature, and no administrative or judicial action can be taken until ratification. The bill would also require an analysis of assessment and cleanup programs to improve the state's ability to effectively address environmental contamination assessment and cleanup.
Water Quality Standards
EPA's drinking water health advisory for two of the chemicals under the PFAS umbrella—perfluorooctanoic acid (PFOA) and perfluorooctane sulfonate (PFOS)—currently stands at a combined concentration of 70 parts per trillion, which EPA considers to be adequate in providing the populations with a margin of protection from a lifetime of exposure to PFOA and PFOS. One example of codified standards is the Massachusetts maximum contamination level of 20 parts per trillion for six specific PFAS. Meanwhile, states continue to consider and develop additional water quality standards. Michigan, New Hampshire, New Jersey, New York, Pennsylvania, Vermont, and Wisconsin have also adopted or are developing drinking water regulations for various PFAS chemicals.
Remediation and Response
States are also increasingly moving towards allocating or authorizing funding for cleaning up PFAS contamination in the environment. In Oklahoma, proposed legislation would direct the Oklahoma Department of Environmental Quality to adopt regulations regarding the receipt, storage, treatment, and disposal of PFAS in the state. The rules must establish criteria ensuring the entity storing, treating, or disposing of PFAS does so in an environmentally protective manner, and has the financial means to do so. The bill also holds the entity responsible for any remedial or removal costs in the event of a spill or release and prohibits the transfer of liability to another entity.
Maine passed a supplemental appropriations act which establishes a subsidiary account within the state's Uncontrolled Sites Fund for abatement, cleanup, and mitigation of hazards posed by PFAS contamination. In Michigan, an appropriations bill contains funding for local health department grants to support PFAS response, including staffing, planning, and distribution of materials related to PFAS contamination. In addition, the bill authorizes the Michigan Department of Health and Human Services to ensure the U.S. Department of Defense reimburse the state for PFAS response costs at military training sites.
The health and environmental effects of PFAS are numerous, and the work states are doing to combat these effects remains. ASTHO will continue to monitor and report on all legislative and regulatory activity around this issue.