Public Health Confronts the Tick
April 26, 2022 | Andy Baker-White, Beth Giambrone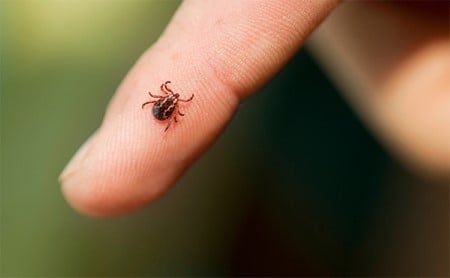 Incidence of tick-borne disease is on the rise, with more than 50,000 cases reported to CDC in 2019. Various species of ticks are found in all parts of the country, and are increasingly seen as a year-round threat as temperatures rise and their range increases and spreads. While Lyme disease is the most commonly reported tick-borne illness, ticks are known transmit more than 15 diseases, including Powassan encephalitis and Rocky Mountain Spotted Fever.
In 2019, President Trump signed the Kay Hagan Tick Act as part of the 2020 Further Consolidated Appropriations Act. Named for the former North Carolina senator who died from Powassan, this law requires HHS to develop a national strategy addressing vector-borne diseases (including tick-borne diseases), authorizes $10 million per year between 2021 and 2025 to continue funding Regional Centers of Excellence in Vector-Borne Disease, and authorizes CDC funding of $20 million per year between 2021 and 2025 to help states build infrastructure, improve data collection, and prevent and respond to tick-borne diseases. To date, a total of $6.5 million of the authorized funds have been appropriated by Congress.
State legislatures have also found ways to address tick-borne diseases. Below are some of the solutions introduced in the last 18 months.
Policies Would Increase Reporting of Disease
Tick-borne diseases, especially Lyme disease, are considered widely underreported. CDC estimates that approximately 476,000 people contract Lyme disease per year, far more than the 35,000 reported in 2019. Pennsylvania recently introduced two bills that would improve reporting of tick-borne diseases. HB 2178 would require coroners, medical examiners, and pathologists to report any death if the person is infected with Lyme disease or a tick-borne disease to the appropriate health department. SB 1188 would require healthcare professionals to report diagnoses of tick-borne diseases to a statewide registry developed by the Department of Health and East Stroudsburg University.
Increasing Outreach and Education
Unlike mosquito control, which attempts to reduce the mosquito population, public health relies on outreach and education for reducing exposure to ticks and tick bites. To boost awareness, some states are directing their agencies to develop public outreach campaigns for preventing tick-borne disease, including signage and communication materials.
Virginia recently enacted HB 850, requiring the Department of Conservation and Recreation to post signage in state and interstate parks addressing how to prevent tick bites, identifying symptoms of Lyme disease, and where to seek treatment, with priority for areas identified as most susceptible to Lyme disease. The legislation also requires the Secretary of Education to develop resources for school boards and public libraries to help establish a program protecting children from tick-borne diseases. Pennsylvania's SB 1188 would also direct the Department of Health to distribute information on Lyme disease and other tick-borne diseases.
Aligning Management Practices
Many vector-borne disease control programs have become proponents of integrated pest management (IPM), which involves identifying, monitoring, and controlling tick species, as well as promoting tick-prevention tools to make landscapes less habitable for ticks. States have also added tick control programs and task forces in addition to their existing mosquito control programs.
In Massachusetts, H 899 would rename the state reclamation and mosquito control board to the state reclamation, mosquito, and tick control board. The bill also grants the board authority to investigate pest management techniques to protect against tick-borne disease and to implement these techniques when requested by a city or town. In Alabama, HB 94 extends the Alabama Commission on Tick Borne Disease until 2025. Created in 2016, the commission coordinates research, distributes funding, and makes suggestions on the treatment and eradication of tick-borne disease in the state.
As incidence of tick-borne disease continues to rise, ASTHO will continue to monitor legislative and executive activity to protect and educate the public on tick-borne diseases.