Proposed Vaccination Laws to Watch in the New Year
December 29, 2021 | Andy Baker-White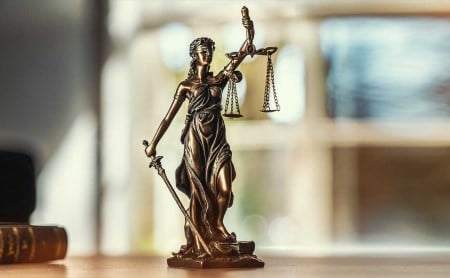 Vaccines are one of the greatest public health achievements of the last century, as well as some of the most powerful and cost-effective tools to prevent disease, disparities, disability, and death among children and adults. The COVID-19 pandemic and the unprecedented development and distribution of the vaccines against the novel coronavirus have generated much focus on state laws related to vaccinations. The increased attention means vaccine policy will be a closely watched issue during this year's state and territorial legislative sessions as well as the impact any new laws may have on vaccine coverage. As state and territorial legislatures prepare to convene in the coming weeks, we can already identify several topics within vaccine law that policymakers across the country will consider.
Minor's Consent to Vaccination
More than two-thirds of states and Washington, D.C., allow certain minors—as defined by the jurisdiction's law—to obtain medical care and/or treatment for infectious disease without the consent of a parent or legal guardian. The ability to consent to vaccination is especially important for youth who experience homelessness and who need to meet school vaccination attendance or work requirements.
In at least two states, bills impacting a minor's consent to be vaccinated were pre-filed before the new year. In New Hampshire a proposed bill (HB 1126) would allow children 16 years of age and older to be vaccinated against any communicable disease for which there is an FDA-approved vaccine without parental consent. Meanwhile, in Alabama, a bill (HB 19) would explicitly prohibit minors from being vaccinated without the consent of a parent or legal guardian.
Vaccine Databases
Immunization information systems (IIS) are confidential databases that record the vaccination doses administered within a jurisdiction. An IIS can be used to identify populations that are at risk of vaccine preventable disease and efficiently allocate vaccine resources to where they are most needed. They also offer individuals and health care providers a source for patient vaccine records. State positions vary on whether a health care provider must or may submit a patient's vaccine information to an IIS or whether a patient must opt in or may opt out of an IIS.
At least two states will consider changes to their IIS this year. A bill in Hawaii (HB 1225) would require—rather than make optional—a health care provider to record every adult and child patient's immunization information in the state's vaccine registry unless the patient or the patient's parent or guardian opts out of the registry. In New Hampshire, a bill (HB 1487) would remove the state's current requirement that a patient's request to remove information from the state's vaccine registry be accompanied by the signature of a health care provider and allow the patient to withdraw from the registry by directly contacting the state health department.
School Vaccination Requirements
All 50 states and Washington, D.C. require children to receive a series of vaccinations before they can attend school and allow exemptions to the vaccines when doing so is medically necessary. All but six states (California, Connecticut, Maine, Mississippi, New York, and West Virginia) also allow non-medical exemptions based on religious or personal beliefs. The vaccines that are required for school attendance and the determination of the required vaccines vary across jurisdictions. For example, in December 2021 Louisiana's governor approved the state health department's addition of the COVID-19 vaccine to school entry requirements for children 16 years of age and older. The state's exemptions will remain in place for the COVID-19 vaccine.
In contrast, a pair of bills in Missouri (SB 693 and SB 740) would prevent including the COVID-19 vaccine in the state's school immunization requirements. Additionally, a proposed New Hampshire bill (HB 1379) would remove the state health commissioner's authority to adopt rules related to school immunization requirements, thereby empowering the legislature to determine which vaccines are required for school attendance.
Inequitable Vaccine Access
The nationwide roll out of the COVID-19 vaccines has highlighted the disparity of vaccine access among racial and ethnic minority groups in the country with the presence of various social determinants of health contributing to the inequitable distribution and administration of the COVID-19 vaccine. These factors include gaps in education and income, essential worker occupations and work conditions, lack of adequate housing, discrimination, gaps in healthcare access, or utilization, transportation issues, and a lack of trust caused by past experiences of medical racism, and biases. Acknowledging, and addressing these factors will help reduce the disparities racial and ethnic minority groups face during the pandemic.
At least two states will consider legislation that would expand access to vaccines. In Indiana a bill (HB 1001) would allow the state health commissioner to issue standing orders, prescriptions, or protocols to administer or dispense certain immunizations for individuals who are at least five years old, reducing the current law's age limit of at least 11 years old. A Missouri bill (SB 695) would expand dentists' scope of practice and allow those who are properly trained and certified to prescribe and administer a vaccine (e.g., COVID-19) that is related to a declared state of emergency.
Health Department Vaccine Orders
Health departments have historically been authorized to control and prevent the spread of infectious disease outbreaks through a variety of measures such as disease investigation, isolation and quarantine, contact tracing, data collection, and social distancing limits. In some instances, health officials may even have the authority to order an individual to be vaccinated.
This year at least two states will consider bills related to the state health official's authority to order individuals be vaccinated. In Florida, current law authorizes the state health officer to order a person be examined, tested, treated, isolated, or quarantined during a declared public health emergency. A proposed bill (SB 1234) would expand this authority to include ordering an individual to be vaccinated. The current law in New Hampshire authorizes the state health commissioner to order, under certain conditions, a person to undergo medical care, including the immunization of individuals to prevent the spread of contagious disease. A proposed bill (HB 1271) would amend the law, requiring legislative approval of any immunization requirement ordered by the health commissioner.
Top 10 Public Health State Policy Issues to Watch in 2022
New laws impacting vaccine coverage and the ability of public health to respond to disease outbreaks will be top of mind for many of those who are working to end the current pandemic and who are concerned about future infectious disease outbreaks. Vaccinations, however, are not the only public health issue to keep an eye on during the new year.
In anticipation of state and territorial legislatures convening for their 2022 sessions, ASTHO developed its 2022 Legislative Prospectus series highlighting ten priority policy areas the states and territories are expected to address during the new year. Available to the public later this month, each prospectus provides a brief overview of the issue, the issue's impact on health, and recent legislative trends aimed at addressing the issue. For 2022, the series is focused on public health legal authority, immunizations, mental health, data privacy and modernization, health equity, the public health workforce, human immunodeficiency virus (HIV), Polyfluoroalkyl substances (PFAS), e-cigarettes and flavored tobacco, and rural health.