Partner Spotlight: Q & A with Vivian Lasley-Bibbs, Board President of the National Association of State Offices of Minority Health
April 24, 2023 | Melissa Lewis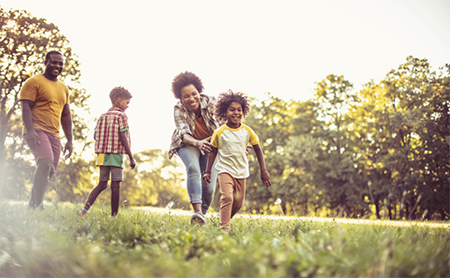 The National Association of State Offices of Minority Health (NASOMH) works to close the disparity gaps that exist in the nation's marginalized, minority and socially vulnerable populations. NASOMH is a national leader, partner and advocate for policies, programs, and services that improve the health and well-being of racial/ethnic minorities, tribal nations, and underserved populations. Its members have connections to diverse communities in their state and local governmental agencies, the provider community, public health, academic institutions, researchers, corporate/business sectors, and other key stakeholders.
ASTHO spoke with Vivian Lasley-Bibbs, Board President of NASOMH, about helping minority/health equity offices with capacity building, policy, and workforce development.
ASTHO:
April is National Minority Health Month. Why is it important to highlight it?
LASLEY-BIBBS:
Minority Health Month brings awareness to the challenges that some racial and ethnic minority groups face regarding health disparities and other social injustices with the goal of improving their health and health outcomes. And, beyond that, we must continue to focus upstream on the "why"— the root causes that impact health—and then to ask the "why" again. It is not finite; it is a continuous dialogue.
ASTHO:
What is the role of state offices of minority health and health equity?
LASLEY-BIBBS:
We have several objectives but chief among them is disseminating messages that includes data, prevention strategies, and empowering communities to advocate for their own health. Such offices strive to connect with our communities and let them see us as trusted resources and partners in addressing their unmet needs.
ASTHO:
It has been three decades since the landmark Heckler Report, which brought national attention to racial and ethnic health disparities and outlined action steps, was released. It's evident that these disparities still exist. What can state public health agencies do to truly eliminate them?
LASLEY-BIBBS:
It's crucial for state and territorial health agencies (S/THAs) to make health equity a priority not only with strategic planning but with related funding and resources. That way, S/THAs can build infrastructure to support the sustainability of offices, invite offices to the table where decisions are made about populations we serve, and hire subject matter experts to address those inequities. Furthermore, S/THAs should support local health departments infuse equity in all programming areas, which will represent a significant culture shift if not happening already.
ASTHO:
What are some of the public health best practices in eliminating health inequities that you have learned from the community?
LASLEY-BIBBS:
Always be an active listener to understand what community members perceive as their greatest unmet need. Meet communities where they are, including them in decisions that impact them. And make sure to bring in those with the "lived experience" to your boards, councils, and workgroups.
ASTHO:
How does addressing minority health disparities—explicitly starting with race—impact and advance health equity?
LASLEY-BIBBS:
We look at both upstream factors—those root causes—and midstream factors (or social determinants of health) that impact outcomes. Historically, this social construct of race has been used to oppress, segregate, and stigmatize African Americans. Through more than 400 years of oppression, we learned how to best mitigate the sources that cause poor health and health outcomes. We need to shed light on racial dynamics that shape social, economic, and political structures such as intersectionality—race, class, gender, sexual orientation which are key to identifying dynamics at play.
Race has been a principal force in building, sustaining, and shifting social and political structures. It has also played a significant role in many of the decisions made in our personal, professional, and social lives about where we live, who our children's friends are, and those with whom we associate. Our understanding of race has been incomplete and distorted; a conversation about race can shine light on the structural dynamics of social and economic disparities.
When we start with race, we start from the group with the most social disparities. As a result, we build equity for all.