Partner Spotlight: Q&A with Scott Becker, CEO of the Association of Public Health Laboratories
September 27, 2021 | ASTHO Staff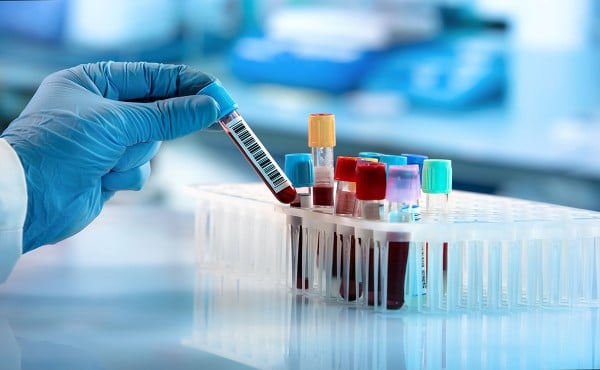 Scott Becker is the CEO of the Association of Public Health Laboratories (APHL). He has taken APHL from a modest nonprofit focused on public health laboratory training to a center for quality laboratory systems with a budget of $75 million, a global reach, and wide-ranging programs and services. Becker is active in national and international public health initiatives. He chairs the Governance Working Group for the Global Laboratory Leadership Program, a collaboration with the World Health Organization, CDC, and others to develop a competency-based curriculum for laboratory leaders. Additionally, Becker is a member of the Affiliate Council of ASTHO, which he formerly chaired.
1. What is Public Health Laboratory Appreciation Month? How can states show their appreciation for public health lab staff?
APHL started Public Health Laboratory Appreciation Month in September 2020 because it had been such an overwhelmingly challenging six months and we knew our members' staff were feeling mentally and physically exhausted. We wanted to show our appreciation for everything they were doing to respond to the COVID-19 pandemic and to continue their more typical functions like newborn screening and environmental testing.
Public health lab staff often work in the background. They aren't interacting directly with people like those in clinical health care, so their work is often overlooked. At APHL we do everything we can to bring those "unsung heroes" into the spotlight and we felt that dedicating an entire month to doing so was warranted especially during the pandemic.
State and territorial health officials can do a lot to show appreciation for public health lab staff! They can share messages of appreciation on their social networks or send messages directly to the labs. They can be sure to include messages on the value of laboratory testing in public communication including media interviews. Additionally, one of the best ways to support public health laboratories is to emphasize the importance of adequate and sustained funding to support their needs.
2. Clearly, public health laboratories have been essential in COVID-19 investigation and response. As kids are going back to school, how are labs keeping up with the need for testing on Delta and other variants?
Public health laboratories are seeing an increase in COVID-19 testing again. The use of rapid tests in schools will help alleviate some of the testing volume at public health labs, so we were glad to hear that the Biden Administration is doing more to improve access to those tests. Public health labs are also sequencing SARS-CoV-2 virus samples to monitor for variants, and they report cases to CDC for surveillance purposes.
3. What has the latest round of COVID-19 funding brought for public health laboratories, and is it enough?
The American Rescue Plan has provided funding to public health laboratories for COVID-19 testing and surveillance; to expand and sustain a stronger workforce; for genomic sequencing and analytics; for global health security beyond just COVID-19; to support the Data Modernization Initiative and more.
While this funding is much needed and appreciated, public health laboratories have been chronically underfunded. This is a great boost especially at a time when they need it most, but APHL members need a consistent increase in funding to be able to do their work. Federal funding to significantly improve public health data management operations at the state and local levels of government require an additional $7.8 billion over the next five years, and state and local public health laboratory construction needs are likely to be around $5 billion in that same timeframe.
4. With such a massive volume of COVID-19 tests being performed, how are labs juggling demand for other essential forms of health testing?
APHL member are meeting testing demands throughout their labs. When public health labs face an increased testing need—COVID-19 testing, in this case—they will often share staff and supplies. When staff are cross trained in different types of testing, it allows them to support the changing needs of the entire public health lab. In these cases, we do worry that another emergency could mean some testing needs might not be met. That's why it is so important to ensure public health labs always have the resources and staff they need.
5. Labs are an essential part of disease investigations, but they can also play a critical role in fostering health equity. Can you share some information on what that looks like and highlight some success stories?
A key place to start is by building and supporting a diverse, equitable and inclusive public health laboratory workforce. The fundamental purpose of public health laboratories is to serve their communities, so it is vital that lab staff represent the diverse communities in which they are working. A representative workforce not only creates a better work environment for all staff, but it also allows a public health lab to better serve the community's health needs. Some of our members in Washington State and the City of Milwaukee are great examples. There is still a lot of work to be done but we're proud of how public health laboratory leaders are embracing the opportunity to do better.
6. Are there any final messages you want to share with state and territorial health officials or the public?
I do just want to share my excitement around APHL's new Public Health Laboratory Workforce Pipeline Project. Thanks to new funding from CDC, we are significantly expanding the APHL-CDC Fellowship program and adding an internship program as a way to strengthen and grow the public health laboratory workforce.
The expanded fellowship program and new internship initiative will provide real-world, experiential and professional-impact learning opportunities for undergraduate-, bachelor's-, master's- and doctoral-level laboratory scientists. Building the pipeline of qualified, highly trained public health laboratory professionals will ultimately help better protect the public's health. Applications are currently being accepted for fellowships and for host laboratories. The internship program will begin recruitment in 2022.