Jurisdictions Using Policy to Address Unique Island Area Health Challenges
May 03, 2022 | Parker Beene, Beth Giambrone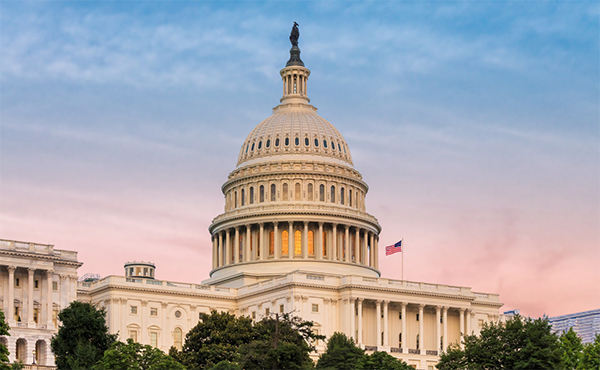 Each year, ASTHO tracks and analyzes key legislation that impacts public health and highlights emerging trends. Such legislation covers a variety of public health issues, including telehealth, immunization, adverse childhood experiences, tobacco control, substance use, and the public health workforce. ASTHO has several members from the territories and Freely Associated States, jurisdictions collectively referred to as Island Areas. These areas are jurisdictions that do not fall under the category of a state or federal district and, while they share many common concerns, they face different challenges than states.
Below is a brief look at some of the public health related legislation introduced in the Islands during their most recent legislative sessions.
Access to Care
The Supporting Medicaid in the U.S. Territories Act of 2021 (HR 4406) is currently pending in the United States House Energy and Commerce Committee. The bill seeks to temporarily increase the Federal Medical Assistance Percentage and establish a higher cap on Medicaid funding for the territories. If signed into law these provisions would apply to Puerto Rico through FY26 and the other territories through FY29. Beyond federal legislation, in 2022, several island areas continue to take steps to increase their health insurance coverage. In particular, the Congress of the Federated States of Micronesia (CFSM) introduced legislation such as CFSM 22-76 that would expand MiCare Health Insurance coverage to all Micronesian citizens.
Along with expanding Medicaid coverage, island areas are also expanding access to health care, including mental health. In the Commonwealth of the Northern Mariana Islands (CNMI), CNMI HB 22-77 would establish a Qualified Medical Travel Assistance Program (MTAP), which would help approved residents access medical care not available on their home island. It would also help them pursue opportunities to improve local care so patients would not need to travel for care. In Guam (GU), GU 227-36 seeks to increase access to healthcare coverage and treatment for veterans.
A bill in the U.S. Virgin Islands (USVI) (USVI 34-0086) would add mental health education to school health programs. Another bill, CNMI HB 22-80, would expand access to mental health care by joining the Psychology Interjurisdictional Compact (PSYPACT), an agreement, currently among group of 31 states, that allows licensed psychologists to practice via telehealth and/or temporarily in-person in other participating states.
Health Equity
According to the Satcher Health Leadership Institute's Health Equity Tracker, access to reliable data surrounding territory populations continues to be a roadblock to providing accurate numbers related to COVID-19 rates. These gaps in data can lead to health inequities and insufficiencies preventing better health policy decisions. Furthermore, robust data surrounding LGBTQ+ populations are essential, but to this day continue to be insufficient. Bills that prohibit discrimination are another step forward to enabling policy makers to create and implement more inclusive programs and policies that concentrate on eliminating stigma, discrimination, and designed to be culturally competent.
CNMI and Puerto Rico have introduced bills (CNMI 22-87 and PR-PS 480) prohibiting discrimination based on sex, gender identity, and sexual orientation. The CNMI bill includes specific amendments to the Commonwealth Code prohibiting discrimination under the Commonwealth Medicaid Agency plan, as well as language prohibiting discriminatory increases in health insurance rates because of race, color, religion, sex, sexual orientation, gender identity, or national origin.
Nutrition and Food Security
According to CDC, chronic conditions and health risk behaviors are common in island areas. For example, American Samoa (AS) has a higher rate of overweight and obesity (93.5%) than the 50 states and District of Columbia (73.6%). Island areas experiencing food insecurity may have limited access to fresh produce as their market shifts away from farming and fishing. Shipping costs can lead to importing nutrient-poor, calorie-rich foods. Many jurisdictions are taking steps to improve their nutrition and food security.
For instance, in Puerto Rico, PR-RKS 29 would request the United States Congress to support the transition from Puerto Rico Nutrition Assistance Program (PAN) to the Supplemental Nutrition Assistance Program (SNAP). Furthermore, this resolution would request Congress to extend the aid that Puerto Rico receives from the American Rescue Plan Act (ARPA). Also, CFSM 22-53 would increase the import duty on alcohol, wine, tobacco, and sugar-sweetened beverages.
COVID-19
The island areas have not escaped the impact of COVID-19 pandemic; in some cases, the legislative bodies are considering proposals related to vaccinations, community mitigation measures, and public health emergency authority. In February 2022, Governors and Representatives from five territories (USVI, GU, AS, PR, and CNMI) testified in front of the Senate Committee on Energy and Natural Resources on the state of affairs in the U.S. territories. Testimony highlighted the unique challenges these islands face. Medicaid financing, the growing demand for equity, emergency relief funding, broadband access, energy transformation, and economic commerce have all been especially strained by the COVID-19 pandemic.
In the current territorial legislative sessions, the following island jurisdictions introduced and/or enacted several bills focused on COVID-19.
Climate Change
In 2018 Michael Schwebel, PhD, wrote a climate change report—a series of interviews and analyses within AS, GU, and CNMI—it concluded that the challenges of navigating local attitudes and preparation towards climate change can be overwhelming and at times frustrating after major weather events, such as typhoons or hurricanes. These major weather events exploit vulnerabilities within U.S.-territory relationships and the ability to secure assistance to the islands. As a result, the Republic of the Marshall Islands (RMI) declared climate security as integral to foreign policy and directed the RMI Compact negotiators to address climate change in upcoming negotiations with the United States on a new Compact of Free Association.
In addition, in 2021 federal legislation, the Insular Area Climate Change Act, was introduced to create an interagency task force providing U.S. territories greater access to climate change-related federal programs, as well as establish an Insular Area National Program Office within the Environmental Protection Agency (EPA) focused on strengthening infrastructure to withstand natural disasters, expanding renewable energy and energy efficiency, providing technical assistance, and centralizing EPA efforts in the insular areas.
So far this year, several island areas have considered legislation that would impact public health. ASTHO is committed to supporting the work of the U.S territories and Freely Associated States to improve population health and will continue to track and share legislative proposals that may yield positive health outcomes for their residents.