Interagency Collaboration to Improve Business Processes in the U.S. Virgin Islands
November 19, 2021 | Kristin Sullivan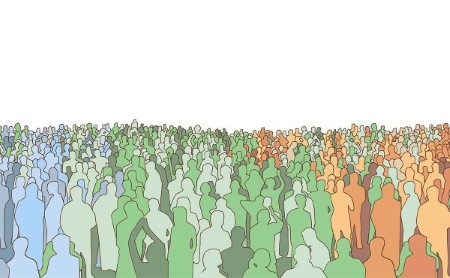 A groundbreaking "all-of-government" approach is getting underway in the United States Virgin Islands (USVI) to more efficiently manage and expend federal grant funding for social determinants of health and overall population health improvement. The initiative follows findings that public health agencies encounter redundant, multi-layered review and approval processes that hamper their ability to efficiently procure needed goods and services that address long standing and emerging public health needs. Moreover, such processes hinder the ability to quickly stand up critical programs and respond to public health emergencies.
In July 2020, ASTHO received funding from the U.S. Department of the Interior (DOI) to assist the USVI in conducting government-wide business process improvements primarily impacting the USVI Department of Health (DOH). Several important reflections emerged during the planning phase that may be useful to jurisdictions considering administrative process improvement or readiness initiatives especially given the recent substantial investments in public health.
Building a Foundation for Continuous Improvement
"Our goal is to build a healthier community for every Virgin Islander. One way we can do that is by reducing complex processes so that critical services and supports get to people faster." - Justa Encarnacion, Commissioner, USVI DOH
From 2019-2021, ASTHO—with CDC financial support—worked with DOH to improve internal administrative processes that impacted spend down of federal hurricane crisis funds. Through a series of evidence-based, rapid-improvement workshops, DOH reduced both internal process time and errors, and—as teams reported—increased understanding and skills in financial and grants management. However, given the interdependency of programmatic and administrative agencies to be effective and efficient, it became clear that a one-agency approach to improvement would not achieve desired results. An interagency leadership team comprised of USVI administrative agencies recommended the initiative be conducted government-wide, prompting additional DOI funding and linking to Governor Albert Bryan's initiative to modernize and transform processes through collaboration among cabinet members.
Planning Interagency Business Process Improvement
"This initiative is unique in that it allows both federal government leaders and government leaders within USVI to build a better connection, integrate, and build more effective systems." - Basil Ottley, Director of Policy, Office of Insular Affairs, DOI
The group set aside significant time for planning, initiating, and engaging a USVI Cross Agency Leadership Team (CALT). CALT is comprised of leaders of the four administrative agencies (Offices of Management and Budget, Property and Procurement, Personnel, and Finance), four programmatic agencies (Health, Education, Human Services, and Justice), and the Governor's Office, which played a key organizational and buy-in role. An assessment of the current state was discussed with the CALT, including the strong foundation of improvement initiatives from which to build, competing viewpoints and perspectives about current process performance, and the need for specificity, standardization, and compliance with procedures and systems, as well as systemwide thinking and relationships, and access to performance data.
"We have an opportunity to put a true performance management system in place that measures results and sparks people to think more creatively about their processes." - Karl Knight, Chief of Staff, USVI Governor's Office
Engaging USVI government at the highest levels enabled commitment and dialogue across agencies and generated a shared understanding of the federal grants value stream, priority, and improvement goals. The CALT is selecting a project team closest to the federal grants process to participate in the improvement process, which is important for building a culture of quality and employee empowerment. The CALT and project team participated in boundary-spanning leadership workshops focused on building a collective vision of improvement across USVI and identifying strategies to address the complex administrative challenges that no single agency can solve alone.
Looking Ahead
Careful assessment and planning have laid the groundwork for a series of rapid improvement workshops that will uncover root causes of inefficiencies and allow participants to see possibilities for transformative improvement. Interagency administrative process improvement is a complex undertaking and there will be many challenges ahead to work through. Using an evidence-based process for improvement combined with leadership development and coaching will achieve results and help sustain capacity for improvement beyond project activities.