Inclusive Contracting: Successes to Advance Breastfeeding Equity
July 14, 2021 | Aika Aluc, Evangeline Crawford, Melissa Lewis, Ify Mordi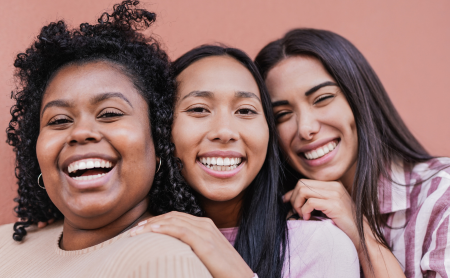 Though now an illegal practice, government contracts, policies, and practices have generally excluded women, and Black, Indigenous, and people of color (BIPOC). Still, practices and existing structures continue the inequitable distribution of all contracts. Governmental and non-governmental (business, private, and foundation) grants and funding should benefit the communities they serve while being proportionate to the communities' demographics.
This is where inclusive contracting comes in. Inclusive contracting creates an environment for organizations owned and run by women and BIPOC to participate in a contract fully. Inclusive opportunities to use funding can increase wealth accumulation potential in communities of color, such as new sources of income and jobs, bolstered community and business partnerships, and better health outcomes.
To address institutional and structural barriers and to achieve sustainable change, funding announcements and contracts should recommend or, if possible, require a health equity focus, equitable funding opportunities, data collection, and evaluation and process measures. Implementing these recommendations or requirements can support multi-level, multi-sector transformational change to advance health equity.
Strategies and Partnerships—State Highlights
ASTHO, with support from CDC, awarded funding in 2019 to nine agencies and organizations to collaborate with partners in implementing innovative strategies to advance breastfeeding equity. Partners included local health agencies, community-based organizations, state and local breastfeeding and obesity prevention coalitions, healthcare facilities, universities, and hospital associations. To advance equitable contracting, collaborations, and partnerships, the request for proposals (RFP) emphasized traditional and non-traditional partnerships. Applicants could choose to partner with an entity—whether coalitions, universities, or local organizations to apply as bona fide agents on their behalf. The RFP also encouraged project proposals that incorporated transformational approaches when addressing health equity. Transformational approaches cross multiple institutions, creating community-based solutions developed by the community, which create long-term shifts in cultural values integral to advancing breastfeeding equity. Below are some state highlights:
Guidance for Inclusive Contracting
There are various ways state public health agencies can improve practice and policy strategies for inclusive contracting. Recommendations include:
Expand Inter- and Intra-Agency Operations to Promote Health Equity
Develop the Contracting Process with a Health Equity Foundation and Lens
Disseminate the Funding Opportunities Equitably
Improve Grant Award Practices and Processes
Inclusive contracting advances economic equity and bolsters opportunities for equitable outcomes in communities that have historically and continue to be underresourced. Contracting equity policies and programs should collaborate with cross-sector partnerships and encourage multi-faceted and comprehensive programs to dismantle complex systemic barriers. ASTHO's breastfeeding contracting process leveraged methods to incorporate health equity into the funding opportunity. The ability to improve inclusive language processes and practices ensure grantees address the population's needs most impacted, improve health outcomes, and ultimately achieve health equity.