Maternal Mortality in the U.S.: How States Are Working to Reverse the Rate
March 03, 2021 | Beth Giambrone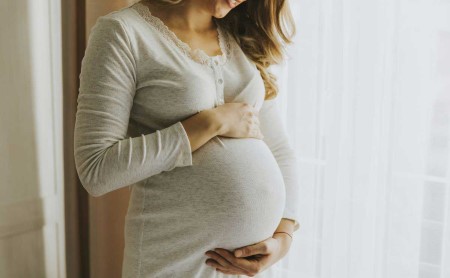 Two rising health trends are negatively affecting women's health across the United States: maternal mortality (death from pregnancy or delivery complications) and severe maternal morbidity (mental and physical health consequences from a pregnancy or delivery.) The CDC National Center for Health Statistics maternal mortality rate in the U.S. for 2018 is 17.4 deaths per 100,000 live births, a rate more than double that of most other high-income countries.
Maternal mortality review committees (MMRCs) are one of the best ways to gather information on why pregnancy-related deaths occur and how to prevent them. Studies show that MMRCs can reduce maternal mortality by 20-50% since they examine the underlying causes of maternal mortality, use data to identify gaps in care, and inform a focused approach to prevent deaths and reduce disparities. Below is an overview of legislative activity from the current session to address the high prevalence of maternal mortality and morbidity in the U.S. More information was detailed in ASTHO's 2021 legislative prospectus on maternal mortality review.
Establishing and Conducting a Maternal Mortality and Morbidity Review
At least 40 states now have MMRCs, most established and administered by statute. Because of this, recent legislative approaches to reduce and prevent maternal mortality and morbidity focus on:
Expanding the type of information available for review by MMRCs.
Improved screening and treatment for postpartum depression and substance use.
Creating maternal health advisory councils for interagency coordination.
Policy recommendations.
Identifying the causes of and reducing disparate rates of maternal mortality and morbidity among women of color.
One of the few states currently without a MMRC, North Dakota has proposed a bill establishing one. The bill requires committee members be representative of multiple specialties and disciplines and ensure it represents the ethnic and racial diversity of the state. It also requires publishing an annual report that includes patterns, trends, and policy issues related to maternal mortality, and that the findings be reported to legislative management and available to the public.
New Mexico is considering a bill that reorganizes their MMRC to include the state chief medical officer or another New Mexico Department of Health representative appointed by the secretary of health as co-chair, and a clinical representative nominated by the committee. The committee makeup would be reorganized to include members that work in and represent communities that reflect the racial, ethnic and linguistic diversity of the state; the differing geographic regions, including rural and urban areas; and communities affected by pregnancy-related deaths, severe maternal morbidity, and a lack of access to relevant perinatal and intrapartum care services. The bill also expands the definition of "severe maternal morbidity" to mean "unexpected outcomes of labor and delivery that result in significant short- or long-term consequences to a woman's health."
A proposed Oklahoma bill would add to the duties of the state's MMRC and require the compilation and submission of an annual legislative report of deaths and near deaths. Texas is considering a bill that directs the Texas Department of State Health Services to explore the development of a secure maternal mortality and morbidity data registry. This registry would record information submitted by participating health care providers on the health status of maternal patients over varying periods, including the frequency and characteristics of maternal mortality and morbidity during pregnancy and the postpartum period. In addition, any proposed registry must include recommendations on patient information and categories submitted to the registry, and recommendations on submission intervals. A publicly available report is due to the governor and legislature by Sept. 1, 2022.
Reducing Racial and Ethnic Health Disparities
According to data from the CDC's Pregnancy Mortality Surveillance System, non-Hispanic Black women are three times more likely to die from pregnancy-related complications compared to their white non-Hispanic counterparts. Black women are more likely to die from pregnancy-related deaths, even after controlling for factors such as age, prenatal care, and income, according to recent studies. Several states have introduced bills that explicitly seek to reduce racial and ethnic disparities in maternal mortality rates.
In Nevada, a proposed bill directs the state's MMRC to collect and develop a method to quantify data that measures disparities in maternal mortality and preventable infant deaths in persons of color—this data would then be included in the annual legislative report. The bill also directs the MMRC to use the data to inform their policy recommendations. A proposed Mississippi bill would require their MMRC to include recommendations to decrease racial disparities in maternal healthcare in their annual report to the legislature.
In addition, states are increasingly proposing implicit bias training for health professionals to reduce racial disparities. A Tennessee bill directs the Department of Health to create an evidence-based implicit bias training for healthcare professionals that includes information on how implicit bias impacts maternal and infant health outcomes and directs the Tennessee Department of Health to collect data on the causes, rates, and other factors for maternal and infant mortality in order to continuously improve the program. New Jersey also proposed legislation requiring health professionals, administrative, and clerical staff who work at birthing centers or hospitals to undergo implicit bias training, including how implicit bias may contribute to pregnancy-related deaths and maternal and infant health outcomes and corrective measures to decrease implicit bias at both the interpersonal and institutional level.
Legislation facilitating collection and review of maternal mortality data can help state health agencies, stakeholders, and policymakers better understand the underlying causes of maternal deaths and health disparities. The use of this data will also inform evidence-based or evidence-informed policies to improve maternal health outcomes. ASTHO will continue to monitor legislative activity around this important public health issue.