How States are Using Policy to Reduce Maternal Mortality and Morbidity
July 21, 2021 | Sameer Rao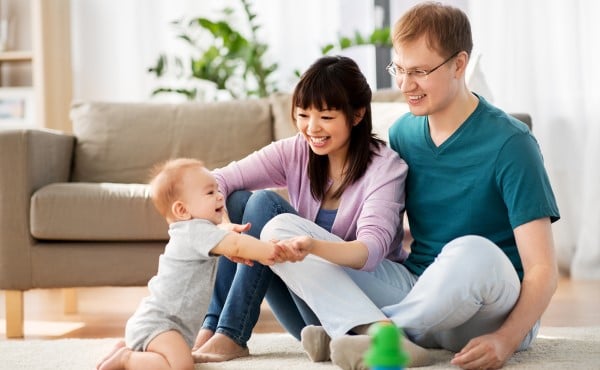 Approximately 700 women die annually in the U.S. between 2007-2016 as a result of pregnancy or its complications, according to CDC data. This is one of the highest maternal mortality rates in the developed world. On top of that, there are stark disparities along racial lines, with Black and American Indian/Alaska Native women having higher rates of pregnancy-related deaths compared to white women.
Maternal morbidity and mortality is often caused by factors such as cardiovascular disease and hypertension requiring care longer than two months postpartum. One-third of pregnancy related deaths occur between one week and one year after delivery, and almost 12% occur after the regular six-week postpartum visit. This had led to an increased recognition that postpartum women need comprehensive care beyond two months—therefore also need the insurance coverage to ensure continuity of services.
Women who qualify for Medicaid on the basis of pregnancy receive a variety of services including prenatal care, and labor and delivery services. Under current law, states must provide Medicaid coverage to all pregnant women who earn up to 138% of the federal poverty level (FPL) through two months postpartum and provide Medicaid coverage for the infant for the first year of birth. Extending Medicaid coverage beyond two months postpartum ensures access to services both during and after pregnancy.
A study by the Urban Institute found that around 70% of uninsured women would qualify for some type of subsidized insurance if coverage were extended to 12 months postpartum. Among these women, 28% would newly qualify for Medicaid. Demographically, the study also estimated that 36.5% of non-Hispanic Black and 35.6% of non-Hispanic white uninsured mothers would gain eligibility under an extension. Generally, Medicaid beneficiaries do not have to pay for pregnancy-related services.
At the start of the COVID-19 pandemic, Congress passed The Families First Coronavirus Response Act, which included enhanced federal funding for state Medicaid programs on the condition they provide continuous coverage throughout the Public Health Emergency. This meant that states were not allowed to remove pregnant women off Medicaid after sixty days postpartum during the PHE. The American Rescue Plan expanded on this by allowing states to submit a State Plan Amendment (SPA) to extend Medicaid coverage to mothers for up to one year postpartum rather than wait for approval of a Section 1115 waiver from the Centers for Medicare and Medicaid Services (CMS) and/or extend coverage through the Child Health Insurance Program. In order to receive approval for the plan from CMS, states must provide full Medicaid benefits during the coverage period. The option for a SPA goes into effect on April 1, 2022 and is available for five years. Bipartisan legislation has also been introduced in Congress to eliminate the five-year time limit.
A Medicaid state plan is a formal agreement between a state and the federal government that ensures compliance with federal requirements, outlines optional groups and programs the state intends to cover, and describes state-standards to determine eligibility. States can submit SPAs to CMS to make changes to its Medicaid program through an official transmittal form. Requirements for state legislation prior to submitting SPAs varies by state, but might be necessary for major changes such as extending postpartum coverage. However, unlike Section 1115 waivers, SPAs are permanent and do not require renewals every few years. CMS generally makes a decision on SPAs within ninety days, while 1115 waivers can take at least six months for review, with several proposals under review for more than a year.
With these plans in mind, states have begun to consider legislation to extend Medicaid coverage past the two-month postpartum period. Below is a sample of that legislation.
Extending Medicaid coverage is one policy lever states can take to reduce maternal morbidity and mortality. As policy makers continue to develop strategies to prevent maternal morbidity and mortality, ASTHO will monitor any developments and update its members accordingly.