How State and Territorial Health Departments Can Navigate Recent Executive Actions
February 10, 2021 | Carolyn McCoy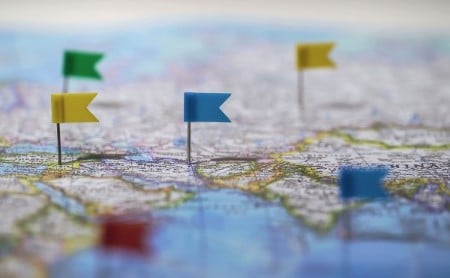 One of tools presidents have to implement and drive their strategy—particularly as they settle into the job—are executive actions. However, not all executive actions are the same and may or may not change how the federal government operates. Executive orders (E.O.) and presidential memorandums carry the force of law and allow presidents to move quickly, deliver a clear message, organize the functioning of the executive branch, and spotlight critical issues with declarations of commemorative observances.
As of Feb. 8, President Joe Biden has issued 28 executive orders, eight proclamations, and eight "other presidential documents." On day one of President Biden's term, he signed E.O. 13985 "Advancing Racial Equity and Support for Underserved Communities Through the Federal Government," signaling this as a priority for his administration. From there, a cascade of actions continues to flow from the White House. A recent ASTHO blog post dives deep into the executive actions addressing health and racial equity from a number of angles. Of course, public health is broad and influenced by many factors, but this blog will focus on those that can most directly impact state and territorial governmental public health departments. Below is a list specifically related to governmental public health, and the impact it could have.
Executive Orders
This E.O. seeks to organize the federal government's COVID-19 response and creates a Coordinator of the COVID-19 Response and Counselor to the President. This coordinator hears issues from 19 heads of federal agencies that are required by this E.O. to report any challenges their agencies faces in the pandemic response. Importantly, coordination with state, local, Tribal, and territorial authorities is suggested, but not required.
This executive action requires that anyone on federal grounds or on-duty as a federal employee wear masks, maintain physical distance, and adhere to CDC COVID-19 guidelines. It also requires the HHS secretary and possibly the director of CDC to work with state, local, Tribal, and territorial officials to maximize these public health measures and address obstacles to adherence. This could improve mask wearing compliance in communities with a federal presence by normalizing the practice and lowering barriers to compliance.
This seeks to make public health data systems a priority for many involved in the COVID-19 response. The goal of this E.O. is to address gaps in public health data systems coordination, collection, and analysis of data—including key equity indicators by requiring relevant leaders to meet and develop a plan for advancing public health data analytics and bidirectional sharing of the data. This work is currently underway at all levels of government, but this could expedite or smooth efforts to convene key decision-makers.
The scale and duration of the COVID-19 response showed that a unified approach for COVID-19 testing, public health workforce, test manufacturing, and expanded laboratory capacity where possible, could improve the response. This E.O. supports the implementation of a unified approach to these issues, as well as screening testing for schools and priority populations. Finally, the E.O. seeks to clarify messaging on the use of tests and insurance coverage. For public health, testing and laboratory capability is vital to not only the COVID-19 response but detecting other pathogens. Support for a stable laboratory and testing system—along with the personnel—will bolster our country's response to infectious diseases now and in the future.
Addressing the supply chain of medical supplies and personal protective equipment remains a priority for many working in public health and healthcare. This E.O. directs immediate actions to secure supplies necessary for pandemic response and makes them available to the federal government; state, local, Tribal, and territorial authorities; healthcare workers; health systems; and patients. Overall, securing the supply chain to respond to this pandemic will relieve pressure on the system and protect frontline workers.
This executive action implements CDC public health guidelines on public modes of transportation and at ports of entry. This E.O. seeks to prevent spread of COVID-19 for those employed in the transportation industry and who travel to work by public means. The E.O. also specifies that the heads of the lead agencies will ensure that this order does not preempt state, local, Tribal, and territorial laws or rules that are more protective of public health than those required by the heads of the lead agencies.
An estimated 30 million or more Americans remain uninsured with Black, Latino, and Native American persons more likely to be uninsured. The E.O. requires the HHS secretary to consider establishing a special enrollment period for uninsured and underinsured Americans in the federally facilitated marketplace.
Memoranda
On Jan. 21, President Biden also issued a memorandum to extend federal support for use of the National Guard for COVID-19 response including 100% reimbursement of costs associated with mission assignments through Sept. 30, 2021. These efforts can go toward the safe opening and operation of eligible schools, child-care facilities, healthcare facilities, non-congregate shelters, domestic violence shelters, transit systems, and other eligible applicants. States can also use these funds for the provision of personal protective equipment and disinfecting services and supplies.
ASTHO will continue to monitor these developments to assist public health departments in understanding the impact Presidential actions may have on their work.