Flu Activity Rising: It's Time to Get the Vaccine!
December 09, 2021 | Morgan Jade, Kim Martin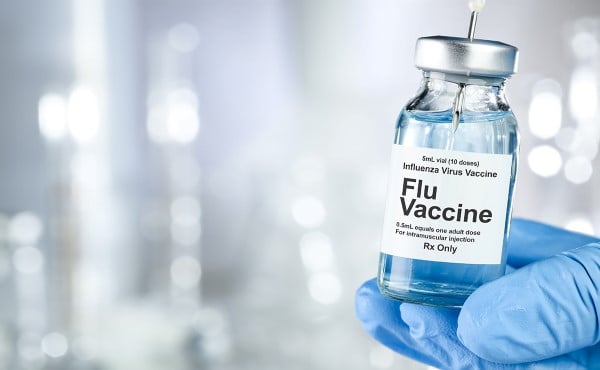 The 2020-2021 influenza (flu) season in the United States was historically quiet since so many people took steps to mitigate COVID-19 exposure (e.g., masking, hand washing, travel restrictions, and school closures). As a result, reduced population immunity could make this flu season more severe. Nationwide, both laboratory-confirmed influenza detection and outpatient visits for influenza-like illness have increased in recent weeks.
This jump in flu activity is an important reminder that there's still time to get vaccinated against the flu. During National Influenza Vaccination Week (NIVW), ASTHO encourages state and territorial health agencies to join us in promoting flu vaccination for everyone ages six months and older.
Every year, flu vaccines prevent millions of illnesses, tens of thousands of hospitalizations, and thousands of deaths. More than 100 million doses of flu vaccine have already been distributed around the country. It is also good news that both the flu and COVID-19 vaccines can be given at the same time, which increases convenience and reduces missed opportunities to vaccinate.
Vaccination is particularly important for people at higher risk of developing serious flu complications, including young children, pregnant people, adults 65+, and those with certain underlying conditions. Continuing to improve low vaccination rates among racial and ethnic minority groups is critical to reducing rates of preventable severe illness, hospitalization, and death.
It is not currently known how flu activity will be impacted by COVID-19 and the emergence of the Omicron variant. It is important to remember that a high level of flu and COVID-19 spreading at the same time—along with other potentially serious respiratory viruses (e.g., respiratory syncytial virus)—could add a significant (and preventable) burden on our health care system.
Each year, NIVW is a call to action to encourage everyone six months and older to get their flu vaccine. Health departments can promote flu shots in the following ways:
Post resources from the CDC's  2021 NIVW Digital Media Toolkit on your agency's social media accounts.
Take to social media to share why flu vaccination is important to you and the health of your constituents.
Promote the Flu Vaccine Finder.
Encourage co-administration of COVID-19 vaccine or a booster dose with flu vaccine to reduce missed opportunities to vaccinate.