FDA's Approval of the Pfizer-BioNTech COVID-19 Vaccine: Five Things to Know
August 31, 2021 | Meredith Allen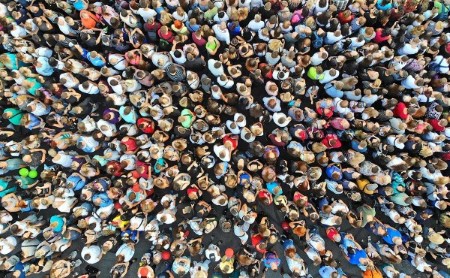 On Aug. 23, the FDA announced full approval of Pfizer and BioNTech's mRNA vaccine for COVID-19. We've answered five key questions about the approval and what it means for state and territorial health officials:
1. What does the FDA's approval…approve?
The FDA's announcement grants full approval for the Pfizer-BioNTech COVID-19 vaccine for individuals ages 16 and older, following the same formulation of two doses administered three weeks apart. Vaccines for individuals ages 12-15 and a third dose for the immunocompromised will continue to be available only under emergency use authorization (EUA). FDA approval permits continued use of the vaccines for approved individuals once the federal public health emergency is repealed. It also permits manufacturers to begin marketing the vaccine, and Pfizer and BioNTech will do so under the name Comirnaty.
2. What did we learn from the FDA's safety and efficacy review?
In addition to new data from the clinical trials cited in December's EUA, FDA considered data from longer-term trials that included approximately 22,000 vaccine recipients, 12,000 of which were monitored for at least six months. The vaccine was found to be 91% effective in preventing COVID-19 with mostly mild side effects. The approval process also included an evaluation of post-vaccination cases of heart inflammation, known as myocarditis and pericarditis, which concluded that there is evidence of elevated risk. Cases of heart inflammation typically occurred within seven days of the second dose, most often among younger males, and usually resolved quickly. CDC, FDA, and Pfizer/BioNTech will continue to conduct safety studies as more data becomes available.
3. How long did the approval process take, and when could we see more FDA-approved vaccines?
Pfizer applied for full approval May 7, initiating a 108-day "sprint" by FDA staff to complete an approval process that often takes 10 months. FDA used a process called Priority Review to reallocate resources with a goal of approval within six months. The scientific and medical standards for a Priority Review are identical to a Standard Review. Moderna filed for full approval for its own mRNA vaccine on June 1, just under a month after Pfizer's application. Each approval process is unique, but a similar timeline to Pfizer's could result in approval for Moderna by the end of September. Johnson & Johnson has not yet submitted its application but has said it plans to do so by the end of the year.
4. What does FDA approval mean for vaccine confidence?
Perceived safety continues to be a key driver of vaccine hesitancy, and Acting FDA Commissioner Janet Woodcock stressed the "high standards for safety, effectiveness, and manufacturing quality the FDA requires of an approved product" in the FDA's release. Kaiser Family Foundation polling has found that over half of unvaccinated Americans consider the vaccine more of a health risk than becoming infected, but 3-in-10 people would be more likely to get vaccinated if one of the vaccines received full FDA approval, including about half of those in the so-called "wait and see" group. Clear and effective messaging will be critical in changing minds among the "wait and see" crowd, as KFF also cautions that many unvaccinated respondents are not aware of the approval status of the available vaccines. FDA approval may also give hesitant parents more confidence in the safety of the available vaccines for their children as schools reopen for the fall.
5. What does FDA approval mean for employer and university vaccine mandates?
Many employers and educational institutions have been reluctant to impose vaccine requirements due to uncertain legal standing and pushback from employees and students, but FDA approval is expected to give organizations more confidence in issuing vaccine mandates. Some organizations, like the Department of Defense and the State University of New York System, had already stated their intention to require vaccination once the first vaccine was FDA-approved. Several other large employers and education institutions announced vaccine requirements within hours of FDA approval, including CVS, Disney Parks, University of Minnesota, and New York City and New Jersey public schools. Companies that still choose to forgo requirements may pursue more aggressive policies to encourage vaccination indirectly. An early example is Delta Air Lines, which expanded its recent policy of requiring vaccines for new hires to also institute steep monthly fees for unvaccinated employees, citing the high cost to the company's insurance plan of COVID-19 hospital stays. President Biden spoke on the issue shortly after the FDA announcement, urging employers to issue vaccine requirements.
The first fully approved COVID-19 vaccine is welcome news for state and territorial health officials, who now face one fewer barrier in their efforts to vaccinate as many as possible in their jurisdiction. ASTHO applauds FDA's decision and stands with our members in their push to get America vaccinated.