Recent Federal Actions Spur Changes to Children's Blood Lead Level Screenings and Response
November 21, 2021 | Ali Aslam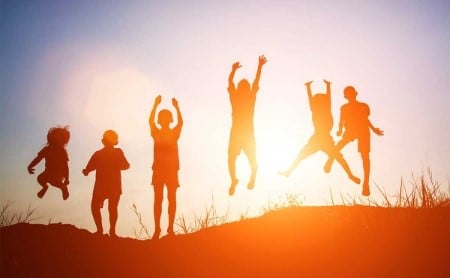 The COVID-19 pandemic introduced new challenges for screening children's blood lead levels, as screening rates across the country dropped during stay-at-home orders. Since children exposed to lead have a greater risk of reduced cognitive ability or neurodevelopmental impairment, state and federal agencies are taking steps to protect children from lead poisoning through enhanced screening procedures and improved standards for drinking water testing. Since negative effects can happen even at low-level exposure, there is no safe identified level of lead in children's blood.
Major Developments at Federal Level
Two recent and substantive developments have significantly changed the landscape for reporting and reducing childhood lead poisoning:
In Oct. 2021, CDC reduced the blood lead reference value (BLRV)—the measure used to determine when interventions are needed—from 5 μg/dL to 3.5 μg/dL to reflect the overall decline in children's blood lead levels over time. While the BLRV is not an enforceable standard, caseloads of children with elevated blood lead are expected to increase significantly for states that follow suit in revising their threshold level. CDC also updated its recommendations for follow-up and case management.
The recently signed Infrastructure Investment and Jobs Act contains two major provisions that address lead poisoning, including $15 billion to subsidize lead pipe replacement and $500 million to replace lead drinking water service lines with priority going to disadvantaged communities.
Additionally, EPA regulates lead in drinking water through the Lead and Copper Rule. The current federal action level for lead in drinking water is set to 15 parts per billion (ppb). When this level is exceeded, water system operators must notify the public and implement corrosion control procedures to remediate lead levels. EPA's recent revisions to the Lead and Copper Rule are scheduled to go into effect in December. The revisions include new requirements for testing in schools and childcare facilities, publicizing locations of lead service lines, improving replacement of lead service lines, and adding a new trigger level for earlier response and mitigation.
Elevated Blood Lead Levels Reflect Health Inequity
Children are most often exposed to lead through inhaling or swallowing lead dust, or by drinking water that is contaminated with lead. However, children can also be exposed through contaminated soil, consumer products, and some imported foods. Homes that were built before 1978 are more likely to have lead-based paint, which is also a known risk factor for childhood lead exposure.
Children from low-income families and those living in older housing stock are at greater risk of lead poisoning compared to those living in wealthy neighborhoods with newer homes. Historically, African American children have had a higher risk of housing-related lead exposures, along with refugee children emigrating from countries with fewer protections around lead exposures. These disparities in community exposures signal a disproportionate burden on vulnerable populations and illustrate an important concern for environmental justice and health equity.
State Legislative Activity
In the past year, state legislatures have been establishing protections against lead exposures from lead-based paint and drinking water.
States are also considering novel approaches to prevention and control of lead poisoning. Hawaii introduced legislation creating a task force to develop community-level maps of environmental justice issues, such as lead exposure, to inform response efforts in communities with historical injustices. New York state proposed legislation prohibiting the use of lead ammunition on public lands to reduce lead contamination of soil and surface water and to increase protections for state-owned land and the downstream drinking water supply.
States may mandate additional requirements for screening children's blood lead levels and establish their own "action levels" to serve as thresholds to indicate elevated blood lead levels. Once a child's blood lead level surpasses the action level, the state health agency may conduct a series of follow-up activities to address the source of lead and mitigate further exposure. The National Center for Healthy Housing compiled a list of states' action levels for identifying cases of elevated blood lead and conducting environmental investigations.
Conclusion
State health agencies have struggled to conduct environmental lead investigations during the pandemic due to safety concerns and limited workforce capacity. While many states are incorporating COVID-19 safety trainings and resources to support environmental investigators in addressing childhood lead exposures, workforce shortages continue to be an ongoing challenge. States opting to lower their action levels to reflect CDC's BLRV of 3.5 μg/dL would likely identify significantly more children with concerning levels of lead in their blood. This benefit also comes with a cost, since an increased caseload may put an additional burden on state health agencies given their existing staffing shortages. ASTHO will continue to monitor any changes in states' action levels and corresponding efforts to expand workforce capacity.