Deciphering COVID-19 Clinical Trial Information for the Public Health Community
December 02, 2021 | Tina Dortch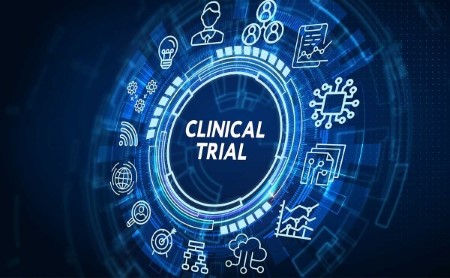 As communities around the country continue to navigate the complexities of COVID-19 management and prevention this fall, reliable resources are needed for connecting public health leaders with the latest information on treatment. HHS's Combat COVID website provides information and tools for both the public and public health officials to learn about available COVID-19 treatments and clinical trial research underway to identify new treatments. The clinical trials highlighted on Combat COVID are a part of the Accelerating COVID-19 Therapeutic Interventions and Vaccines initiative, known as the ACTIV clinical trials, led by the National Institutes of Health in collaboration with other government, industry, and academic partners in infectious disease science.
ACTIV Initiative Clinical Trials
Through continued clinical trials, or clinical research studies, researchers are seeking additional treatments for patients with mild, moderate, and severe COVID-19 symptoms. Within these studies, different classes of medicines and therapies, which have been used successfully to treat other conditions, are now being considered for potential COVID-19 remedies. For example, monoclonal antibodies, antiviral drugs, and antithrombotic drugs are some of the classes already being tested.
ACTIV trials are underway in locations throughout the country with treatments under investigation for patients at every stage of illness—outpatient, inpatient, or convalescent for patients recently discharged from the hospital. At least 10 different trials are actively recruiting patients now, the majority for adults over the age of 18. The Combat COVID website offers an ACTIV Clinical Trials Finder to help healthcare professionals identify clinical trials appropriate for their patients by filtering trials based on demographics, overall health, and COVID-19 symptoms.
As public health officials who support patients, healthcare professionals, and health advocates, we are challenged with understanding and disseminating science-based information that is actionable for the public. The Combat COVID website breaks down complex information about treating COVID-19, helping both healthcare professionals and the public:
Navigate next steps after a positive diagnosis.
Understand currently available treatments.
Determine if a clinical trial is an option and, if so, which one and how to join.
Learn about vaccine options.
Making a Difference in Research
ACTIV clinical trials for COVID-19 can help make a difference for patients in the future. These studies aim to find medications and treatments that are successful in reducing symptom severity and decrease the risk for severe outcomes or deaths. Diversity and inclusion among the clinical trial participants is critical to ensuring that future treatments benefit people from all backgrounds, particularly as communities of color have been hardest hit by COVID-19 with hospitalization rates triple that of White people.
While Black and Hispanic/Latino people comprise about 13% and 18% of the U.S. population, respectively, they only represent between 1% and 5% of all clinical trial participants. Public health officials can help be trusted voices in helping communities of color learn about the importance of these clinical trials and how to join COVID-19 clinical trial opportunities.
Talk to the Community about Clinical Trials for COVID-19
As many patients, caregivers, and even healthcare professionals may not be knowledgeable or comfortable talking about clinical trials, the guidance from public health officials can be instrumental to disseminating good information.
The Combat COVID website provides useful talking points and scientific information to help public health officials communicate with the public. These resources, which include PDF downloads and testimonial videos, can be found throughout the website. Some specific areas of focus include:
A central call center is staffed 24/7 by health information specialists available by phone or web chat in English or Spanish. These specialists can answer questions about the ACTIV clinical trials, who can join, and provide direct contact information for each clinical trial.
For more information about fighting COVID-19, go to Combat COVID at CombatCOVID.hhs.gov.