Communicating Through Crises: Advice from a Public Health Leader
August 15, 2022 | ASTHO Staff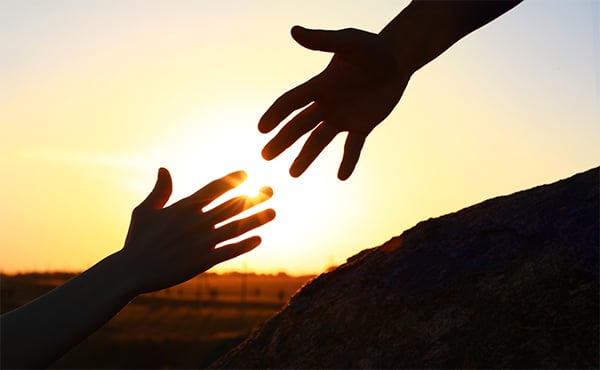 Accurate and timely communication from health officials during a public health emergency is critical to ensure people can take appropriate measures to reduce their risk of illness or death. For people to make informed decisions about how to mitigate risks, public health agencies must effectively communicate changes and updates to health policy and recommendations.
Karen Smith, MD, MPH, has extensive experience in communicable disease management, risk communications, policy development, and administration at the county, state, national and international levels. Smith is the founder of Public Health Strategies and the former state health officer of the California Department of Public Health. She recently met with ASTHO staff to discuss her experiences communicating policy changes in the face of evolving public health threats, as well as key strategies for maintaining public trust.
What were some of the communication challenges you faced as a public health leader during past public health emergencies? How are these challenges compared to those being faced by health agencies during COVID-19?
My first experience with risk communication was when I was a local health official, and we had the anthrax attacks. This was before any of us really had much training in risk communication. Then, SARS was my first experience with a situation where things changed rapidly. For the SARS response, we didn't have all the information, so we had to make changes to what we were saying along the way. We learned to be straight-forward about communicating what we didn't know and our uncertainties, and not promise what we weren't sure we could deliver.
One of the most important things we learned from past situations, and that we are also seeing during COVID-19, is the need for public health to be a trusted communicator. It is key for public health to talk to the public well before an emergency. You build trust by being there for the everyday things as well as the large-scale incidents that occur in your communities. As a state health official in a large state, I couldn't always have a presence with the vast majority of people who lived in California, but our local health departments could. Local health departments and community partners are very important for both communicating with the public and also for overall public health work, so it is critical to build those relationships.
What were your "go to" resources or communication strategies?
I strongly recommend CDC's crisis and emergency risk communications training. I found the training to be invaluable, and I really encourage anyone who wants to be a spokesperson to take it.
There are other key strategies that I think are also important. At the California Department of Public Health, we would set a certain pace early on when we knew a situation would go on for a period of time. Whatever the health emergency happened to be, everyone knew that we were going to be putting out new information on a daily, weekly, or other frequency, and we stuck to that cadence. We did not do many press conferences, but if we did do a press conference, it was because there was something big or different that we wanted the opportunity to speak about.
Another key strategy is to identify trained spokespeople who can communicate clearly but also compassionately. The spokesperson is going to develop long-standing close relationships, so when people see them, they know that this is somebody they can trust. They also need to be very comfortable with saying, "I don't know" or "We don't have that information yet," etc.
Lastly, I found that having a standardized format for your risk communications, particularly those that are done in writing, is really important. Before anything went out, we asked ourselves a few key questions: What is the main intent of this written piece? Does it explain what's happening and who is affected? What are we (public health) doing about it? What can the general public do? We also added a section to the top of all written communications that summarized the key points and what was updated, so people with limited time could read the main takeaways.
How can state and island area health officials and other public health communicators build community trust while communicating changes during an emergency response?
One of the most important things is to have a basic level of understanding of the audience with whom you are communicating. Who is your audience? What is it that they are thinking about? What do they want to know? Sometimes the information you want to share may not be what people truly want to know.
It is crucial to have partners who are in the community and can help you understand what is top of mind for your audience. They can help you target your messages in a way that addresses not just the information that needs to be shared but also what people want to know. And you don't necessarily want to use the same messages with different audiences. For example, information needed by the medical community may be different than information needed by elected officials or the general public. So, understanding the community, understanding how they like to get their information, and understanding how you can best be available for them, is crucial.
What advice do you have for current public health leaders as they continue to communicate during the evolving context of COVID-19?
It's been a difficult two years, and I think everybody's exhausted. As a state health official, you recognize the challenge in wanting to communicate what you know to be the true situation while facing conflicts such as inaccurate messages from other sources. It's very important for health officials to have a voice in their jurisdiction and to be heard. Another piece of advice is to rely on trained people to help you develop your messages. The wording of communications is super important, so be very careful and thoughtful with your messages because you don't want to inadvertently stigmatize anyone.
Overall, I'm proud of the way that public health has communicated throughout the COVID-19 pandemic. I'm in awe of some of the communication work that has been going on throughout the United States and particularly in the face of negative feedback that has become much more amplified than positive feedback.
When people are happy with your communications, you don't hear from them. Most people you are talking to are okay with what you're saying, and they trust what you're saying. My advice is to keep that in mind if you're feeling frustrated.
Learn more about strengthening public health systems and services to improve the COVID-19 pandemic communication capacity of state and local health jurisdictions by visiting the Association of State and Territorial Health Officials (ASTHO) and the National Public Health Information Coalition's (NPHIC) website, "The Communication Connection." The site offers valuable strategic risk and crisis information, resources, and trainings.