Centralizing Grant Management Functions: Puerto Rico's Work and Vision
May 18, 2023 | Kristin Sullivan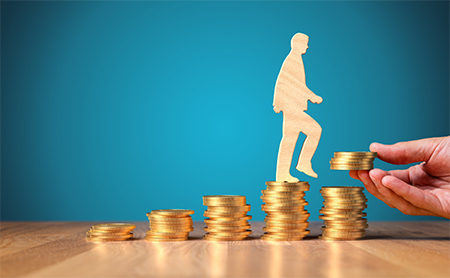 Puerto Rico is taking proactive steps to centralize grant management functions as part of strengthening their agency's infrastructure and performance including participation in a Grants Management Office Optimization (GMO) Toolkit and demonstration developed by ASTHO.
ASTHO recently spoke with Lourdes Romero Reyes—coordinator for Puerto Rico Department of Health's Project Management Office and project director for the Public Health Infrastructure Grant Program—and project coordinator Brenda Castro Voltaggio about this important work.
What challenges do you face in federal grants management and how do you address them?
LOURDES ROMERO REYES:
COVID-19 and recent natural disasters have highlighted opportunities for us to support our communities more efficiently and effectively. Through a formal reorganization, a Project Management Office (PMO) was developed under the Secretariat's Office with responsibility for supporting infrastructure, strategy, operations, and improving federal grants management. Our programmatic staff have tremendous expertise that can be maximized for the benefit of our communities as opposed to spending time on tasks that an administrative staff can do more efficiently. Additionally, we are looking at how the centralized Office of External Affairs (OEA) can support our federally funded programs with financial and compliance activities across the federal grant's lifecycle.
BRENDA CASTRO VOLTAGGIO:
We think this approach will help promote a culture of collaboration among our administrative and programmatic units to manage federal funds so that equipment and services are distributed as quickly as possible to our communities most in need.
What is the GMO Toolkit and how does it work? What benefits do you anticipate?
ROMERO REYES:
The GMO Toolkit was initially developed in 2021 to help guide health departments developing a centralized grants management office to understand their current federal grant workload demand, staffing needs and opportunities, and how to best allocate efforts and support across funded programs. The Puerto Rico Department of Health was a key stakeholder in the initial design and recently participated in a phased pilot approach with seven programs.
CASTRO VOLTAGGIO:
The toolkit will help us make data-informed decisions about optimizing our grants management structure to benefit Puerto Rico's citizens. First, each federally funded program completes an electronic self-assessment including data on number of employees, budget, grant and financial activities, and which activities are currently done at the OEA and program levels. Summary data is provided on current workload and opportunities by program to centralize OEA activities as well as recommended structure/staffing configuration and cost distribution for the OEA. This output data is enhanced through data visualization software to help with interpretation and decision making.
How will you communicate and manage change with programs and administrative units?
ROMERO REYES:
As project investigators and directors, we plan a structured approach to implementation by starting small—highlighting successes and identifying and growing our winners. We have strong executive sponsorship, engaged multiple programs and employees in the process, and established a collaborative approach with both administrative and programmatic units. That's a good foundation but we will need to clearly communicate the benefits, listen, address challenges, and ensure continued collaboration for this change to reach full implementation.
CASTRO VOLTAGGIO:
Some of the benefits we anticipate are related to moving away from insular or individual programs "doing it all" toward "one organization" to better manage our grants. We hope the more efficient structure will increase information flow, create a more inclusive organization, and increase accountability. It will be important that we monitor how everything is working and adjust when necessary.
As the lead on the Public Health Infrastructure Grant Program, how do you see this work connecting and supporting public health modernization?
ROMERO REYES:
This initiative will help support and modernize our infrastructure. This tool will positively impact our ability to provide foundational public health services and capabilities. In the long term, we are interested in working towards national public health practice standards.
What advice do you have for others considering centralizing grant management functions?
ROMERO REYES:
We are taking an incremental approach, looking at what works, and adjusting accordingly. We are excited to help improve the toolkit and provide recommendations to enhance the instrument. We hope this toolkit can also be a resource for other island health agencies working to strengthen grants management.
The GMO Toolkit was managed jointly by ASTHO's Island Support and Performance Improvement Departments and developed in collaboration with the Puerto Rico Department of Health, V2A Consulting, and the Centers for Disease Control and Prevention (CDC). Interviews with Hawaii, the Commonwealth of the Northern Mariana Islands, Minnesota, U.S. Virgin Islands, and Washington, D.C. also helped inform toolkit development. Funding for this project is provided by CDC through Cooperative Agreement 5 NU38OT000317-05-00.