Braiding and Layering Funding to Address Supportive Housing
August 02, 2021 | Meredith Alexander, Kyle Bogaert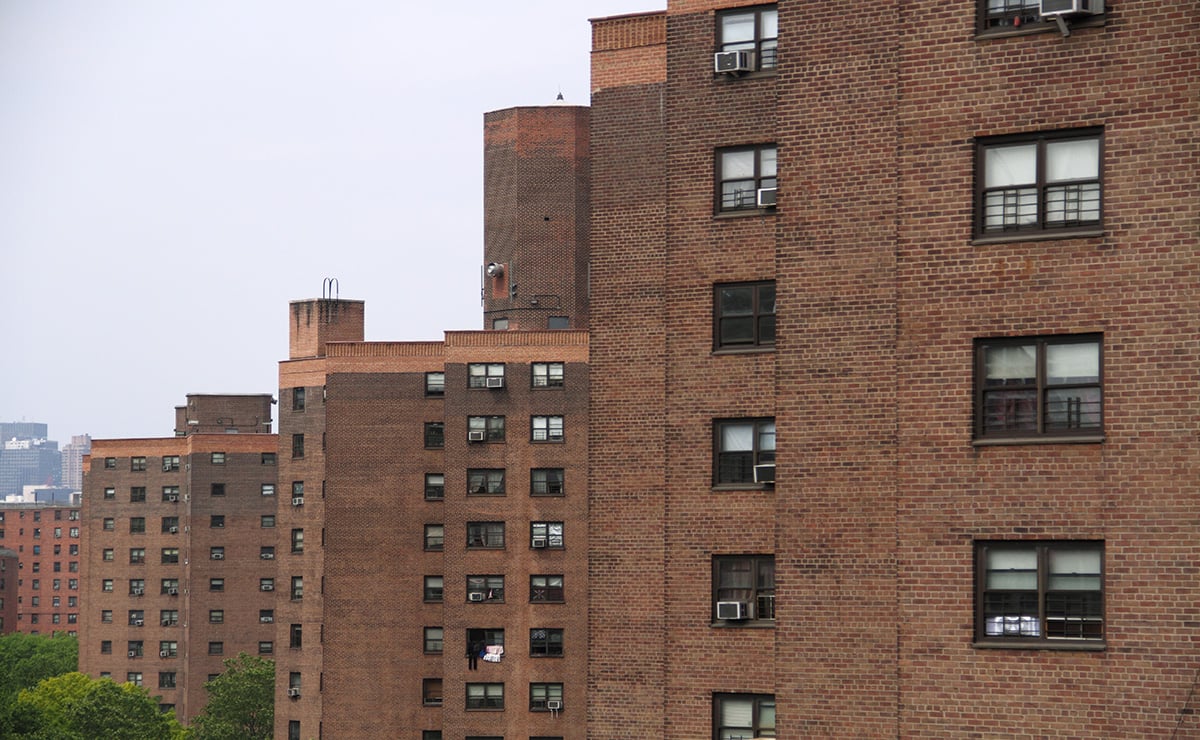 The COVID-19 pandemic has highlighted the intersections of social determinants of health, such as transportation, education, and housing, and their impact on the health of individuals and communities. As the moratorium on evictions ends in many parts of the United States, housing in particular looms as a potential public health crisis. With home prices climbing faster than wages in 80% of U.S. markets, and more than 18.2 million households severely burdened by housing costs, concerns around housing have continued to mount.
Research has found that stable, affordable, and accessible housing has a direct and well-documented impact on physical and mental health outcomes, leading many public health professionals to raise the alarm that the pandemic has exacerbated the challenges surrounding housing—which may become more critical in the coming months.
However, with many public and private stakeholders involved, there are challenges for state and territorial health agencies to establish partnerships and obtain funding. This is where the concept of braiding and layering funding comes in. This is when government agencies and non-traditional partners collaborate and coordinate to combine different streams of funding to address social determinants of health. It's one approach to address these complex issues.
Many states already use innovative approaches to funding initiatives, which predate the COVID-19 pandemic. Below are three examples where funding has been successfully braided or layered to support housing needs.
Braiding and Layering Funding to Support Housing for Low-Income Families and People with Disabilities
In Louisiana, the Permanent Supportive Housing (PSH) program was established after Hurricanes Katrina and Rita as a collaboration between the Department of Health and Housing Corporation/Housing Authority. The PSH combines deeply affordable rental housing and voluntary flexible tenancy supports to provide permanent supportive housing for eligible populations, which includes individuals with very low-incomes and substantial, long-term disability, with priority given to individuals transitioning from institutions and homeless individuals/households.
This program braids and layers various federal and state funding sources such as a Medicaid waiver, the Medicaid State Plan, Low-Income Housing Tax Credit Program, Community Development Block Grant from the Department of Housing and Urban Development (HUD), and funding from the Veterans Administration—each funding a unique facet of the program. For example, the Low-Income Housing Tax Credit Program provides incentives for developers to set aside 5-15% of units for PSH within mixed-income, multi-family projects, while funds from HUD are used to assist program participants up to the age of 62. The funds from the Medicaid waiver, more specifically, primarily pay for long-term services and supports, including tenancy supports.
The state of Louisiana has had a 68% reduction in homelessness among its target population from 2010 to 2016. Health outcomes have also been positive, with an initial 24% reduction in Medicaid acute care costs from 2011 to 2012, and statistically significant reductions in in-patient and emergency room visits for adult tenants post-housing. The state health agency built and leveraged interagency relationships, including with the state Housing Authority and with the Department of Veterans Affairs. Most states receive many of the funding streams used for the braiding and layering project in Louisiana, demonstrating the potential for replicability.
Braiding and Layering Funding to Support Environmentally Safe Housing
Environmental factors, such as lead, radon, pests, tobacco smoke, asbestos, and substandard housing conditions such as water and electricity shutoffs are associated with poor health outcomes such as diverse as asthma and developmental delays. While funding for many environmental health hazards tends to be highly categorical, the Maryland Department of Health showed how interagency collaboration and a multi-pronged policy strategy focused on housing can advance children's health.
In 2017, the Maryland Department of Health launched a $7.2 million initiative to address childhood lead poisoning and asthma, in collaboration with the Maryland Department of the Environment (MDE) and the Maryland Department of Housing and Community Development. The initiative leveraged federal funds available through Maryland's Children's Health Insurance Program (CHIP). The Healthy Homes for Healthy Kids Program received $4.17 million in funding, using a combination of $3.67 million in CHIP federal matching funds and $500,000 in state funds. The Childhood Lead Poisoning Prevention & Environmental Case Management Program received $3 million in total funding, using a combination of $2.64 million in CHIP federal matching funds and $360,000 in state funds.
Eligible children are identified by the Maryland Childhood Lead Registry and by direct referrals. To ensure a connection to treatment, all agencies involved in the initiative engage in monthly data sharing. The Maryland Department of Health partners with MDE to distribute Childhood Lead Registry data to managed care organizations monthly. Additionally, the data is shared with the state and local health departments on a quarterly basis for case management and is used to produce an annual report on statewide childhood blood lead levels and testing.
Braiding and Layering Funding to Support Housing for Older Adults
The Program of All-Inclusive Care for the Elderly (PACE) is a program under Medicare that provides comprehensive medical and social services to frail, community-dwelling seniors, most of whom are dually eligible for Medicare and Medicaid benefits. Under this program, participants receive coordinated in-home care, allowing participants to age in place rather than enter institutionalized settings. Services normally exclude housing costs such as rent but include all Medicaid- and Medicare-covered benefits, such as adult day care, dentistry, emergency services, home care, and meals.
The Cherokee Elder Care program is a local example of successfully braiding and layering Medicare, Medicaid, Veterans Affairs, and private funding to support seniors. Like other PACE programs, the Cherokee Elder Care Program is led by a primary care physician and other professional staff who assess needs, develop care plans, and deliver services. As program costs are covered by both Medicare and Medicaid, the Cherokee Nation worked with the state of Oklahoma to include PACE in the state Medicaid plan, enabling the program to contract with the Oklahoma Department of Health and Human Services to provide and be reimbursed for services. The collaboration between the Cherokee Nation, the Oklahoma Department of Health and Human Services, and the state of Oklahoma is an example of coordination through which PACE has expanded to an area previously without such programs, providing an opportunity to improve health outcomes.
While many PACE programs begin at a community-level and are later supported through state partnership, state health agencies can support similar programs in other underserved areas. Grants for pilot programs may encourage program development in targeted areas.
Considerations for State Health Agencies for Braiding and Layering Funding
State health agencies considering opportunities to braid and layer funding to address social determinants of health, such as housing, should consider several areas:
Assess Current Opportunities. Most states have utilized an array of Medicaid waivers to build a system of medical/supportive services, and state health agencies may benefit from a thorough evaluation of existing Medicaid waivers as opportunities for coordination with Medicaid prior to developing new programs. For example, a variety of healthy housing services can be provided by leveraging CHIP funds, such as lead abatement and testing, case management for lead-exposed children, case management for children with asthma, workforce development, poison control center operations, etc.
Start Small. "Start small by building on relationships they have already begun to establish, either at the health official level or through partnerships that program staff may have developed across agency lines," says Sara Hoverter, staff attorney at the Public Policy Clinic at Georgetown University Law Center. So while the above examples included multiple partnerships, health officials may choose to begin with one partner and scale up over time.
Support Local Innovation. State health officials can support collaboration and information exchange across multiple sectors to advance local initiatives and support the adaption and expansion of successful local initiatives.
Engage New and Nontraditional Partners with Common Goals. Aligning on desired outcomes and common goals with new and nontraditional partners gives the opportunity for public health agencies to coordinate and convene partners towards those shared goals. For example, the U.S. Department of Veterans Affairs 2018-2024 Strategic Plan specifically identifies long-term care services as a priority, which could yield opportunities for state health departments to collaborate with state Veterans Affairs offices on shared goals of supporting veterans, specifically minority veterans, who are predicted to increase from 23.2% of the total veteran population in 2017 to 32.8% in 2037.
Braiding and layering funding is a powerful tool for state health officials to address existing barriers, promote interagency collaboration, and protect, empower, and support some of the most vulnerable populations in their jurisdictions. As opportunities to braid and layer funding continue to increase in public health, continued innovation is crucial to ensuring that all people in all jurisdictions thrive.
The development of this product is supported by the Center for State, for State, Tribal, Local, and Territorial Support (CSTLTS) at the Centers for Disease Control and Prevention (CDC) of the U.S. Department of Health and Human Services (HHS) through the cooperative agreement CDC-RFA-OT18-1802.