ASTHO Policy Watch 2022: Public Health Workforce
January 25, 2022 | Maggie Davis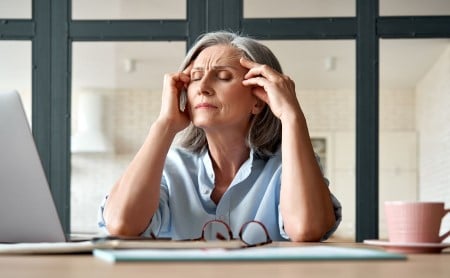 Continuing ASTHO's Legislative Prospectus series—which highlights the top 10 public health policy issues for 2022—we are focusing this week on mental and behavioral health as well as supporting the public health workforce.
Public Health Workforce
Investment in public health was declining before the COVID-19 pandemic, with state and federal funding decreasing by 10.3% between 2010 and 2018. Between 2019 and 2021 there was a nearly 10% reduction in the public health workforce. The public health workforce weathered extraordinary conditions in responding to the COVID-19 pandemic, including long shifts, potential exposure to the disease, and abuse and threats from the public. These intense conditions negatively impacted the mental and emotional health of the workforce, with 52.8% of public health workers reporting symptoms of anxiety, post-traumatic stress disorder (PTSD), or suicidal ideation in Spring 2021.
State legislatures are considering several measures to support the beleaguered public health workforce in 2022, including:
Efforts to increase the number of public health workers.
Legislation that would increase protection for public health workers from threats of violence.
Efforts to develop sustainable public health funding so the public health system will be better prepared for the next public health emergency.