A Wondrous World: A Week of Unity, Reflection and Renewal
January 21, 2021 | Michael Fraser
We will raise this wounded world into a wondrous one. There is always light, if only we're brave enough to see it. If only we're brave enough to be it."
Amanda Gorman, America's First Youth Poet Laureate
This week has been both exhilarating and poignant. Almost surreal.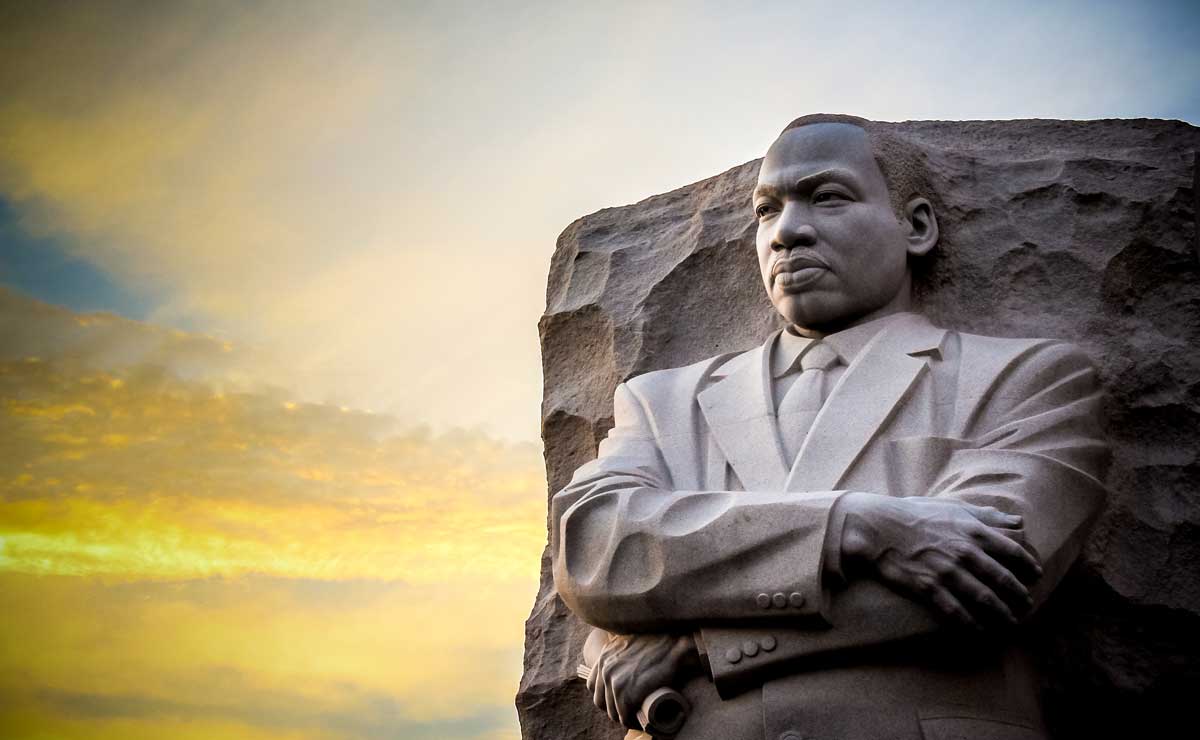 We started the week by pausing to celebrate and reflect on the life and legacy of one of America's greatest sons, Dr. Martin Luther King, Jr. Dr. King's leadership came at a time when our nation faced profound difficulty and challenges that appeared to be insurmountable—eerily similar to our current climate. Yet, our nation persevered and we are better because of Dr. King's contributions.
On Tuesday, ASTHO participated in the National Day of Healing, which provided opportunities for our staff to engage in conversations with one another, seeing one another's humanity, as well for individual mediation, reflection and learning. This day was made possible through our partnership with the W.K. Kellogg Foundation. We also rolled out our new proclamation on racial healing that highlights our commitment to healing the racial divide that exists in our organization, our communities, the nation and the world.
On Wednesday, we were honored to witness the inauguration of President Joe Biden and Vice President Kamala Harris—the first woman, first Black person, and first Asian American person to serve in this role. As I watched these two remarkable Americans ascend to their new roles, I was overjoyed by the President's call for unity. As a nation, and as individuals, there is no better way to honor and preserve Dr. King's legacy than with unity and empathy for all. It is my belief that unity can make possible what was previously thought to be impossible.
This week also marked one year since we learned of the first known case of COVID-19. In some ways, it feels like it just happened. In other ways, it seems like forever ago. To date, more than 400,000 Americans have died from this deadly disease. An average of 240,000 new cases are reported daily. Our hospitals are overwhelmed. Schools and businesses are closed. And we face the daunting task of vaccinating millions of people while continuing our testing efforts.
Despite these challenges, I am more optimistic now than ever that our collective impact and commonsense recovery response will help guide our successful return to safety and normalcy. The pandemic also forces us to reimagine scaled innovation in public health for now and for the future. We each have a solemn and urgent responsibility to take the necessary precautions and actions to meet the challenges posed by COVID-19. As we navigate these tremendous challenges and turbulent times, we must:
Ramp up testing efforts while clearly articulating steps we are taking to distribute and administer the vaccine.
Address health disparities and inequities that have long plagued our healthcare system. Specifically, we must make sure that vaccinations and emerging treatments are available immediately and used equitably.
Rise above discourse and coalesce into a common understanding of the severity of this pandemic and work to limit confusion and anxiety.
Policymakers should consider bills that address issues related to the COVID-19 vaccines including vaccine requirements; data collection and usage; and addressing the mental health impact of the pandemic on the public health and healthcare workforce.
And above all, continue to wear a mask, wash our hands and practice social distancing.
I am forever grateful for the courageous efforts of doctors, nurses, first responders, public health workers and essential workers who have worked tirelessly over the last year in a very thoughtful and systemic way. Millions of lives were saved because of their bravery. The challenges we are dealing with right now will not last forever. Take assurance in knowing that your public health officials are taking the utmost safeguards and preparations to prevent this virus from spreading. Together, we will get through this and find a way forward.
Remember: Get informed. Get tested. Get vaccinated.
Finally, for people who want to learn more about COVID-19 and the vaccine, please visit www.astho.org or www.cdc.gov or talk to your doctor.