The Youth Mental Health Crisis: States Invest in Suicide Prevention, Intervention, and Postvention Strategies
September 01, 2021 | Maggie Davis, Robin Matthies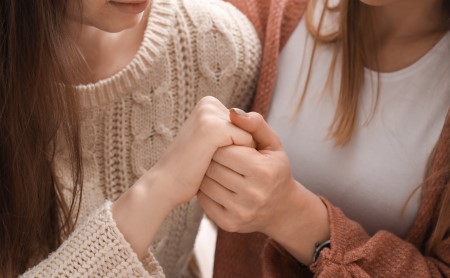 Following disruptions to daily life caused by the COVID-19 pandemic, emergency departments (EDs) saw an increase of mental health-related visits. A June 2021 MMWR showed a 31% increase of mental health-related ED visits among 12–17-year-olds compared to the previous year. The increase in ED visits for suspected suicide attempts was even more pronounced for young girls, with 50% more visits in the winter of 2021 compared to the same period in 2019.
Many risk factors can lead a person to consider suicide, though no single factor is a determining cause. These risk factors can happen simultaneously within the different domains of a person's life, and as they increase in number, the risk of suicide can also grow. For example, individual-level risk factors for suicide include, but are not limited to:
Social isolation
Substance use disorder
Mental illness, such as depression
Relationship-level risk factors include:
Adverse childhood experiences (ACEs)
Family history of suicide
Bullying
Relationship problems, such as a break-up or loss
Community-level risk factors include:
Barriers to healthcare
Community suicide clusters
Lack of community connectedness
Societal-level risk factors include:
Stigma
Easy access to lethal means
Unsafe media portrayals of suicide
A person considering suicide could have a combination of risk factors, and evidence shows some populations—including LGBTQ+ youth, American Indian/Alaskan Native persons, and youth in contact with the juvenile justice system—have a heightened risk for suicide.
States and territories that implement a comprehensive public health approach to suicide prevention across all domains of life—an approach known as the socio-ecological model—can reduce these risk factors. This approach also increases protective factors by strengthening coping and problem-solving skills, fostering connections to friends, family, and community support systems, enhancing the availability of physical and mental healthcare, and limiting access to lethal means among people at risk.
There are several policy pathways to address rising youth suicide rates and foster protective factors. Evidence-based strategies include building and supporting suicide prevention infrastructure, adopting state laws to support mobile crisis responses, and establishing trainings in educational settings on how to create gender-affirming environments and safe spaces for LGBTQ+ youth.
State are also enacting laws related to youth suicide. ASTHO identified bills in 26 states addressing youth suicide prevention, intervention, and/or postvention during the 2021 legislative sessions. Eighteen states enacted laws intended to better understand and reduce youth suicide rates in their jurisdictions. These laws often focused on strategic planning and improved data collections, awareness and training, and implementation of the 988 Suicide Prevention Hotline.
Strategic Planning Efforts and Data Collections
ASTHO identified 12 states that enacted legislation to implement or facilitate a strategic planning process to address youth suicide, including efforts to strengthen data collection as a strategy to better understand higher-risk populations.
Oregon enacted SB 563, which created a new Youth Suicide Intervention Coordinator position within the Department of Health. This coordinator will facilitate a statewide strategic planning effort to develop stronger intervention strategies for suicidal, depressed, and at-risk youth across the state. As part of this effort, the Oregon Health Authority will analyze demographic information regarding youth who died by suicide, attempted suicide, experienced suicidal ideations, or had self-inflicted injuries. The new state law requires the collection and analysis of age, gender, race, primary spoken language, sexual orientation, the existence of disabilities, and foster care status.
Texas enacted SB 1896, which directs the Texas Executive Commissioner of the Health and Human Services Commission to develop standardized suicide prevention, intervention, and postvention policies for use by residential child-care facilities. This plan will require annual suicide prevention training for all facility employees, including risk screening and safety planning for youth residing within the facilities.
Awareness and Training
Increasing awareness of the risk and protective factors of youth suicide and implementing training for teachers, school administrators, and other adults positioned to identify at-risk youths is another policy strategy states are using. ASTHO identified 18 states with newly enacted legislation on youth suicide awareness or training, often related to school mental health.
Rhode Island enacted SB 31, which requires the Rhode Island Department of Education to adopt rules and regulations to support annual suicide awareness and prevention training for all public-school personnel and students in grades 6-12. The Rhode Island Departments of Health, Behavioral Healthcare, and interested parties including hospitals, suicide prevention experts, and others will work with the Rhode Island Department of Education to identify appropriate training materials. Rhode Island school districts are directed to adopt local policies to address procedures relating to suicide prevention, intervention, and postvention.
Similarly, Oklahoma enacted SB 21, which requires—rather than allows—all local boards of education to provide evidence-based training on a biennial basis. Further, the law allows local school districts to provide suicide awareness and prevention training to students in grades 7-12.
Illinois enacted HB 577, which amended its existing law to more clearly direct schools to address the needs of students with a heightened risk of suicide—specifically students who are LGBTQ+, are experiencing homelessness, reside in out-of-home placement, are bereaved by suicide, or suffer from mental health or substance abuse disorders.
988 Nationwide Crisis Line
In 2020, the Federal Communications Commission adopted rules to establish 988 as a new three-digit phone number to connect individuals in crisis with suicide prevention and mental health crisis counselors. Telephone service providers, states, and territories are in the process of implementing this new crisis line with a goal of nationwide coverage by July 16, 2022. At least 19 states considered legislation related to the new 988 line, three of which enacted laws to support the nationwide rollout of the crisis line.
Washington state enacted HB 1477, which by July 2024 will establish a state crisis call center network to provide 24/7 intervention services, triage, care coordination, referrals, and connections to individuals that call 988 within the state. Virginia enacted SB 1302, which establishes a Crisis Call Center Fund financed through fees collected by wireless providers to support the development of a call center. Illinois recently enacted HB 1778, which adds information regarding the 988 Suicide Prevention Lifeline and crisis text line to the back of all student identification cards issued by public colleges or universities.
Reducing and preventing youth suicide remains a top priority for states. The adoption of the 988 Nationwide Crisis line encouraged many states to build more suicide prevention infrastructure and increase coordination of prevention resources among state, local, tribal and community levels. ASTHO will continue to monitor this important public health issue and provide relevant updates.