National Rural Health Day: States Investing in Rural Communities
November 16, 2021 | Anna Bartels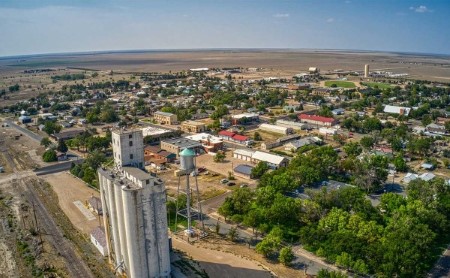 November 18 is National Rural Health Day, a commemoration started by State Offices of Rural Health to recognize the power and resilience of rural communities. Twenty percent of the U.S. population lives in rural communities; they have many assets, including strong community connections and entrepreneurial values. At the same time, rural communities face unique health challenges, especially related to healthcare accessibility, a lack of healthcare providers, an aging population, and larger percentages of un- and underinsured citizens.
Recognizing the needs of rural areas, states are introducing and enacting legislation that leads to focused investment in rural communities and expanded access to care.
States Using Policy to Develop the Rural Health Workforce
Maintaining a robust health workforce is critical to ensuring access to health services. However, rural communities often face provider shortages and have a lower patient-to-primary care provider ratio than their urban counterparts. HRSA's Rural Residency Planning and Development Program provides start-up funding for new rural residency programs, allowing organizations in 26 states to increase physician training opportunities, an essential step for recruiting and retaining physicians in rural communities.
State/Territorial Primary Care Offices (PCOs), many of which are co-located with state offices of rural health, are responsible for applying to designate health professional shortage areas (HPSAs) and managing programs that aim to recruit and retain providers in rural or other underserved communities, such as the National Health Service Corps (NHSC) and Nurse Corps programs.
In addition, outside the traditional geographic and population HPSA designations, CMS-certified Rural Health Clinics (RHCs) are eligible for an Automatic Facility HPSA (Auto-HPSA) designation after meeting the qualifications to become a NHSC-approved site. This designation offers an additional avenue to place NHSC and Nurse Corps providers in underserved rural communities.
Beyond the ongoing work of PCOs, several states have taken legislative action to expand or provide additional training to the rural health workforces in their jurisdictions. For example, Colorado recognized the barrier to behavioral health services in rural communities and enacted legislation that invests in care coordination and treatment training for rural providers serving people with intellectual and development disabilities and co-occurring behavioral health needs.
Another strategy to support the unique challenges rural healthcare providers face is by increasing reimbursement rates. New York State introduced bills (A 802, S 4342) increasing reimbursement rates for home-health service providers in rural communities to reflect the greater transportation costs. A California bill would require the state to submit a state-plan amendment to the Centers for Medicare & Medicaid Services (CMS) to allow Federally Qualified Health Centers and rural health clinics to be reimbursed for two visits by the same patient—even on the same day and at the same location—if, for example, the patient has a medical and mental health visit at a co-located site.
Expanding Broadband and Telehealth Access
Patients and providers need broadband internet is to use telehealth services, access electronic medical records, and connect to resources that support healthy behaviors and health literacy. The Pew Research Center found that rural Americans are less likely than their suburban counterparts to have broadband at home, with only seven in ten rural Americans reporting a connection.
The National Conference of State Legislatures reported that 47 states, Washington, D.C., and Puerto Rico introduced bills in the 2021 legislative session to improve broadband access. For example, Arizona legislation appropriated $10 million from the General Fund for rural broadband grants. California enacted legislation providing grants to connect rural and under-resourced public libraries to upgrade to high-speed connectivity.
While each state defines and regulates telehealth differently, the Federal COVID-19 public health emergency declaration expanded the ways in which patients access telehealth, and how providers are reimbursed for these services. States continue to explore whether to extend or make permanent changes to their telehealth policies. For instance, Vermont enacted legislation requiring health insurance coverage of healthcare services delivered by audio-only telephone. Kentucky enacted a bill to study the impact of telehealth on its healthcare system and assess the quality of care derived from telehealth services, reimbursement, and the delivery of telehealth services.
States Directly Investing in Rural Communities
Several states have introduced legislation this year that would route investments and grants directly into rural communities. A Colorado law expands the state's Rural Jump-Start Program, through which the Office of Economic Development encourages businesses to operate in rural and economically distressed parts of the state. The legislation also provides businesses with cash grant incentives in addition to offering tax relief. And Massachusetts introduced legislation which would direct all departments, commissions, offices, and agencies administering grant programs to give preference to rural communities.
In Summary
State health departments, State Offices of Rural Health, and legislatures are taking action to create opportunities for health, wellness, and resiliency in rural communities. These programs and policies creatively help rural residents overcome the geographic, workforce, and logistical challenges that would otherwise limit their ability to access healthcare services. ASTHO will continue to monitor rural health policy trends and developments.
The development of this blog post is supported by the Health Resources and Services Administration of the U.S. Department of Health and Human Services under grant number 2 UD3OA22890-10-00. Information, content, and conclusions will be those of the author and should not be construed as the official position or policy of, nor should any endorsements be inferred by HRSA, HHS, or the U.S. Government.