Despite Major Benefits, Flavored Tobacco Regulations Face an Uphill Battle Led by Big Tobacco
October 28, 2021 | Joshua Berry, Megan DeNubila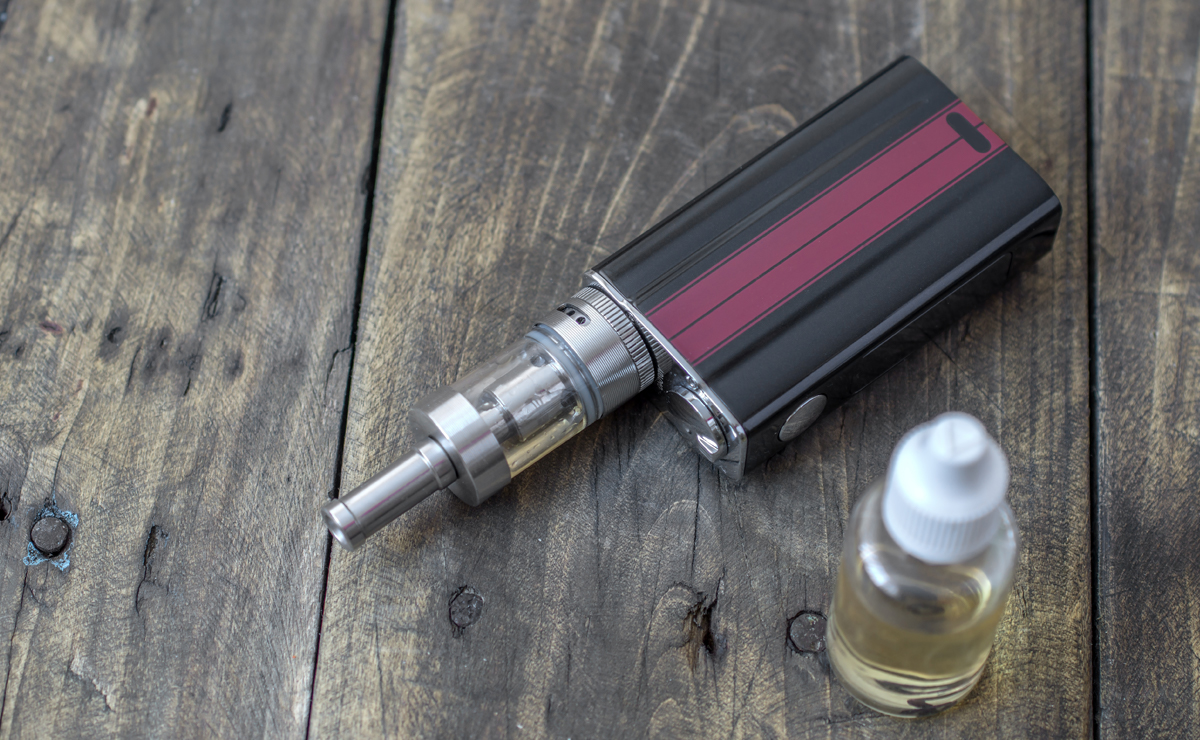 Flavored tobacco policy has changed rapidly over the past few months. In April, FDA announced their intention to implement rules prohibiting the sale of menthol e-cigarettes and flavored cigars, though it may take years until they implement a final rule. FDA has also issued rulings on premarket tobacco product applications from e-cigarette manufacturers, denying many of them for having flavors that appeal to youth, making them harmful to public health. Meanwhile, FDA has yet to issue a highly-anticipated decision on menthol-flavored products, which comprise a large portion of the e-cigarette market.
Additionally, with recent data from the National Youth Tobacco Survey indicating that 85% of school-aged e-cigarette users choose flavored products, policies to reduce youth use of flavored products (especially flavored e-cigarette products) can make nicotine-containing products less appealing to young people who are not addicted to nicotine. Policies can be developed to cover the growing array of synthetic nicotine products available for sale, such as Puff Bar, which are currently not subject to any FDA oversight.
Flavored Tobacco Products Perpetuate Health Inequities
According to CDC, using flavored tobacco products can increase triglycerides, decrease levels of "good" cholesterol (HDL), block blood flow to the heart and brain, damage cells that line the blood vessels, thicken, and narrow blood vessels, and increase plaque buildup. In addition, using these products directly causes cardiovascular disease (CVD), which is of particular concern for Black and African American individuals who are 50% more likely to have hypertension and a higher heart disease mortality rate than whites.
Given the disproportionate burden of CVD on Black and African American communities, it is important to use targeted policy efforts (e.g., flavor restrictions) to reduce flavored tobacco product use. While helping to directly address health inequities impacting the Black and African American population, flavor restrictions have the potential to provide health benefits for the larger community.
As states and territories wait on continued FDA actions on flavored tobacco products, they can act on their own to prohibit the sale of flavored tobacco products. These policies counteract decades of predatory tobacco industry marketing that promoted menthol cigarettes and other flavored products to Black and African Americans and other communities and led to the inequitable distribution of chronic conditions such as heart disease, stroke, and cancer.
Tobacco Industry Continues Assault on Healthy Legislation
In 2021, 15 states and Washington, D.C. considered legislation prohibiting the sale of some or all flavored tobacco products. The only such bill to be signed into law in 2021 was in Washington, D.C., which passed policy that included an exception for the small number of licensed hookah establishments. Enforcement of this policy is on hold until budget changes can offset the anticipated modest loss of tax revenue.
The tobacco industry has seen success recently in obstructing the legislative efforts of states in this area. For example, California bill SB 793, which would have prohibited the sale of all flavored tobacco products, was put on hold in early 2021 after industry-funded groups gathered enough signatures to trigger a referendum vote that will appear the 2022 state ballot. Not only does this referendum potentially overturn the comprehensive policy or, as a best-case scenario, delay its implementation by nearly two years, it also necessitates the organization of a multi-million-dollar public health communication effort to combat the messaging industry-aligned groups will be sharing in opposition to the bill.
During the 2021 legislative session, proposals in Connecticut (SB 326) and Maine (HP 1155) were both derailed after tobacco industry influence late in the process weakened both bills with several exemptions (e.g., menthol cigarettes, combustible products, and any e-cigarette product with an FDA-approved premarket application). Such broad exemptions fail to limit the full set of products that have resulted in younger consumers, Black Americans, and other historically marginalized groups being disproportionately impacted by tobacco use.
Looking Ahead to 2022 Sessions
As the FDA continues to assert its regulatory authority over flavored products, state public health agencies should be prepared for the upcoming 2022 legislative sessions to educate legislators, public health stakeholders, and the public about the importance of comprehensive flavored tobacco product free from exemptions. The tobacco industry will obstruct good public health policy wherever and whenever it's proposed, and flavored tobacco restrictions certainly fit that bill given the popularity of those products and their broad impacts on heart disease and stroke, other chronic conditions, and health equity.
ASTHO will continue to track state and federal regulations in this space to keep its membership well informed amidst the rapidly changing landscape.